We're all about being prepared here at Full-Time FBA, so we're starting to look ahead to the month of June and a huge change that happens in our business every year: the end of the school year. 
The reason the end of school signals a huge change for our business is that it is a huge change for our household.  And as we all know, when you run a business out of your house, changes in the household can dramatically affect your business. With three teen boys in our house, summertime is kids' time — but it DOES NOT have to be crazy, chaotic, I-just-want-this-season-to-end time!
For other parents of children who are on the traditional school schedule, you know exactly what we mean. The month of May is usually your last full month (for a while) to be able to work on your FBA business while your kids are off at school. Come June, you'll need to find a new FBA work schedule that works best for you and your kids.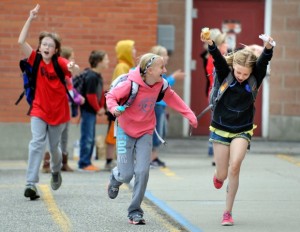 By this point in the pandemic era of 2020-2021, we're all rather used to figuring out ways to accommodate both school schedules and work schedules being just crazy schedules. Maybe you can hire a sitter to come play with the kiddos a few hours a day so you can get some work done, or maybe you can implement some of your older kids into some of your daily FBA tasks. No matter what you decide to do, making sure you have a plan in place before school lets out will help set you up to succeed a lot more than just winging it on the first day of summer.
If you need ideas for how to involve your kids in your FBA business, here are just a few:
Younger Kids
Let them turn on electronic toys to make sure they still work, and when done, make sure they are turned off (so the toy doesn't accidentally get activated during shipping).
Have them hand you items on the bottom of a retail shelf (so you don't have to bend down over and over again).
Send them to a nearby price scanner to make sure something is ringing up right or to check a price when there isn't one.
Have them transfer items from the shopping cart to the cashier conveyor belt.
Teach them to sort like items together before you list them.
Older Kids
Have them put FBA stickers over UPC bar codes.
Have them put suffocation-warning stickers on poly-bags.
Teach them to cut and organize coupons for your grocery, health, and beauty items.
Send them to get shipping supplies (boxes, bubble envelopes, packing tape, etc) from the garage or closet when it's time to pack and ship.
If you find a great item in one store, have them be on the lookout for the same item in the next store you go to. It's amazing what they'll find from their shorter point of view!
Send them to find a cashier if you need a price check.
Let them test used video games to make sure disks or cartridges are working properly. This is the Smotherman kids' favorite task!
Teenagers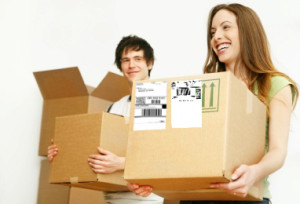 By the time your kids get to be teenagers, you potentially have excellent employees living right under your roof. You could teach them to do any number of tasks, including the following:
Removing price stickers.
Packing shipments.
Taking product photos.
Editing product photos.
Researching products for item descriptions and keywords.
Shrink wrapping or poly-bagging.
Unloading the car after a big haul.
Counting to make sure collectible board games have all the pieces.
Building a Lego set or putting together a puzzle to make sure all the pieces are present.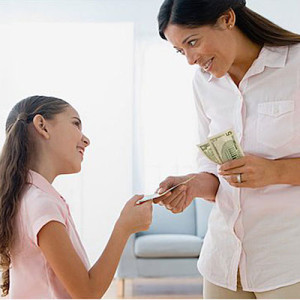 Not only does involving your kids in your FBA business keep them occupied and allow you time to work, it's also an excellent opportunity for you to impart entrepreneurial vision to your children, show them a solid work ethic, and teach them how to manage the money they earn (you are paying your kids when they work for you, right?).
In our book, Married to Reselling: Balancing Family Life with Your Online Business, Stephen and I talk about the countless ways we include the kids in our FBA business. From the kids helping you here and there to you actually training and hiring them for certain activities, you don't always have to be away from your kids while you are getting your FBA work completed.
Now it's your turn to share a little. Do you have kids at home while you do your FBA business? Are you stressing over the end of the school year or are you excited about summer? We'd love to hear from you in the comments.


Married to Reselling
Working from home sounds easy, but if you've done it for any amount of time, you know it can be difficult. In our book, Married to Reselling: Balancing Family Life with Your Online Business, my wife Rebecca and I will walk with you through ways we can all find success in balancing our time with family while working from home.
In this book, we tackle both the business and personal sides of life as a reseller, and we'll help you explore a system that works best for you and your family. If you're looking for ways to balance your family life with your online business and find success with both, then this book is for you. We also cover things like budgeting for success, dealing with an unsupportive spouse, involving your kids so they can develop an entrepreneurial spirit within themselves, and so much more.