Even if you give the best customer service as an FBA seller on Amazon, at some point, someone is still going to leave you negative feedback. Too much negative feedback will cause you to lose out on time in the buy box and could eventually get your account suspended if you're not careful. So today we're talking about how to deal with negative seller feedback and how to respond properly. Listen today to find out how the Amazon seller feedback scoring system works, strategies to get the negative feedback removed, when to reach out to the customer, tools that can help you maintain an excellent feedback score, and much more!
Listen on the podcast player below.
Like what you hear? Tell a friend… and be sure to leave us a rating and a review. Here's how.
Key points from Episode 187:
The first thing to do when a seller leaves you negative feedback.
Basic facts about seller feedback scores.
How the feedback scoring system works and what Amazon pays attention to.
Insight into the Amazon feedback guidelines that most customers don't know about.
One of the easiest ways to get feedback removed.
The difference between having feedback removed and having feedback marked through.
What to do if your initial feedback removal request is unsuccessful.
Why and when you should reach out to the customer if you can't get the negative feedback removed by Amazon.
Tools that can help you protect your feedback score.
Links and resources mentioned in this episode:
Right-click here and save as to download this episode to your computer.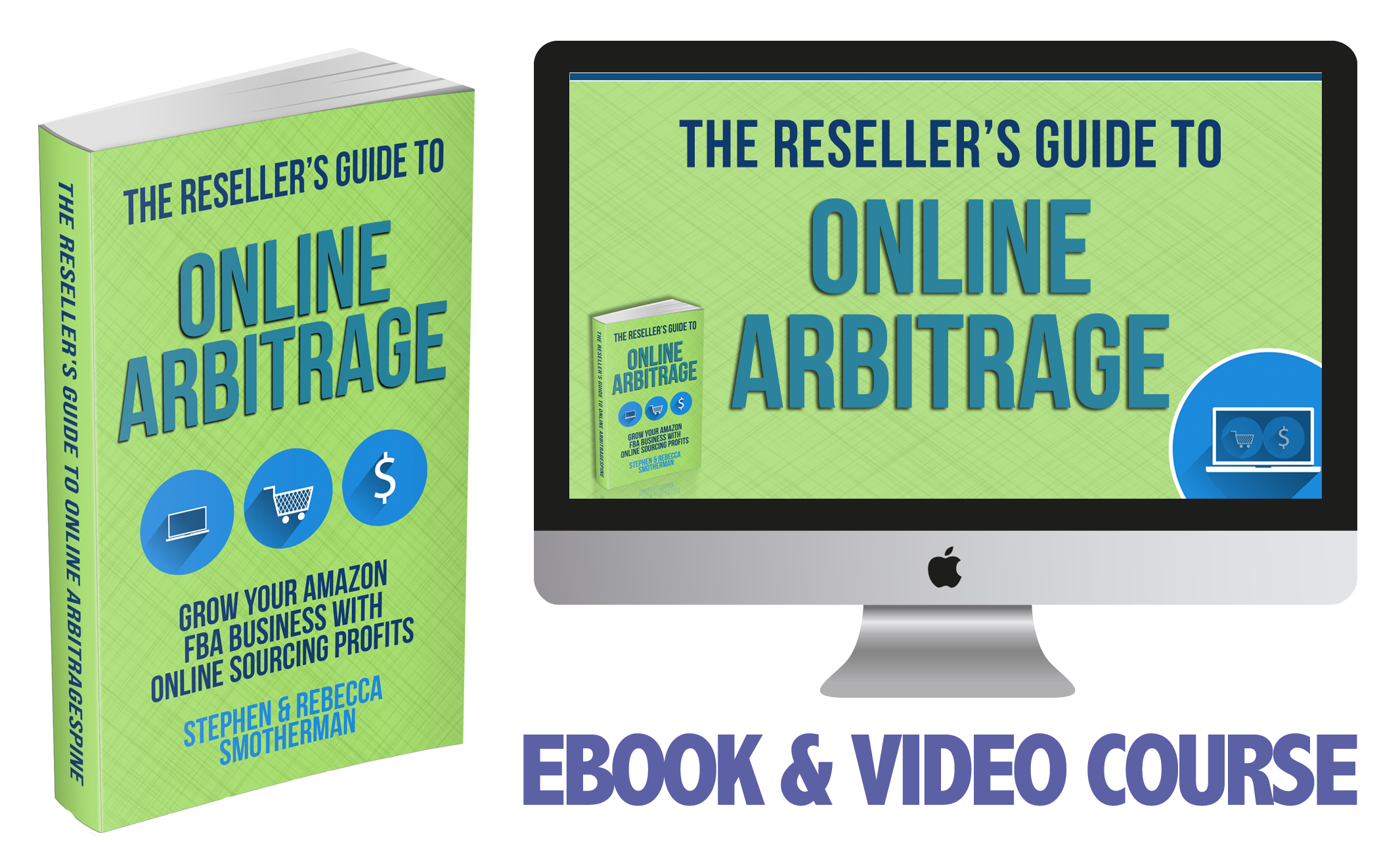 FINALLY MASTER ONLINE ARBITRAGE
If you want to add or improve your existing online arbitrage (OA) sourcing skills, then check out our course: The Reseller's Guide to Online Arbitrage: Grow Your Amazon FBA Business With Online Sourcing Profits.
With our Online Arbitrage course, you can learn the multiple strategies to find almost unlimited profitable inventory online to sell for consistent profits on Amazon.
The course is a combination video course (5+ hours of OA training) and a 100+ page ebook. The videos and book both share the exact same content (so you can pick the format you most like to learn from). The course also comes with six time-saving and money-making bonuses all at no additional charge!

Back to the main page for The Full-Time FBA Show


More Episodes from the Full-Time FBA Show podcast:
Don't miss an upcoming episode! Subscribe, download episodes, and review the Full-Time FBA Show:

Episode 187 Transcript: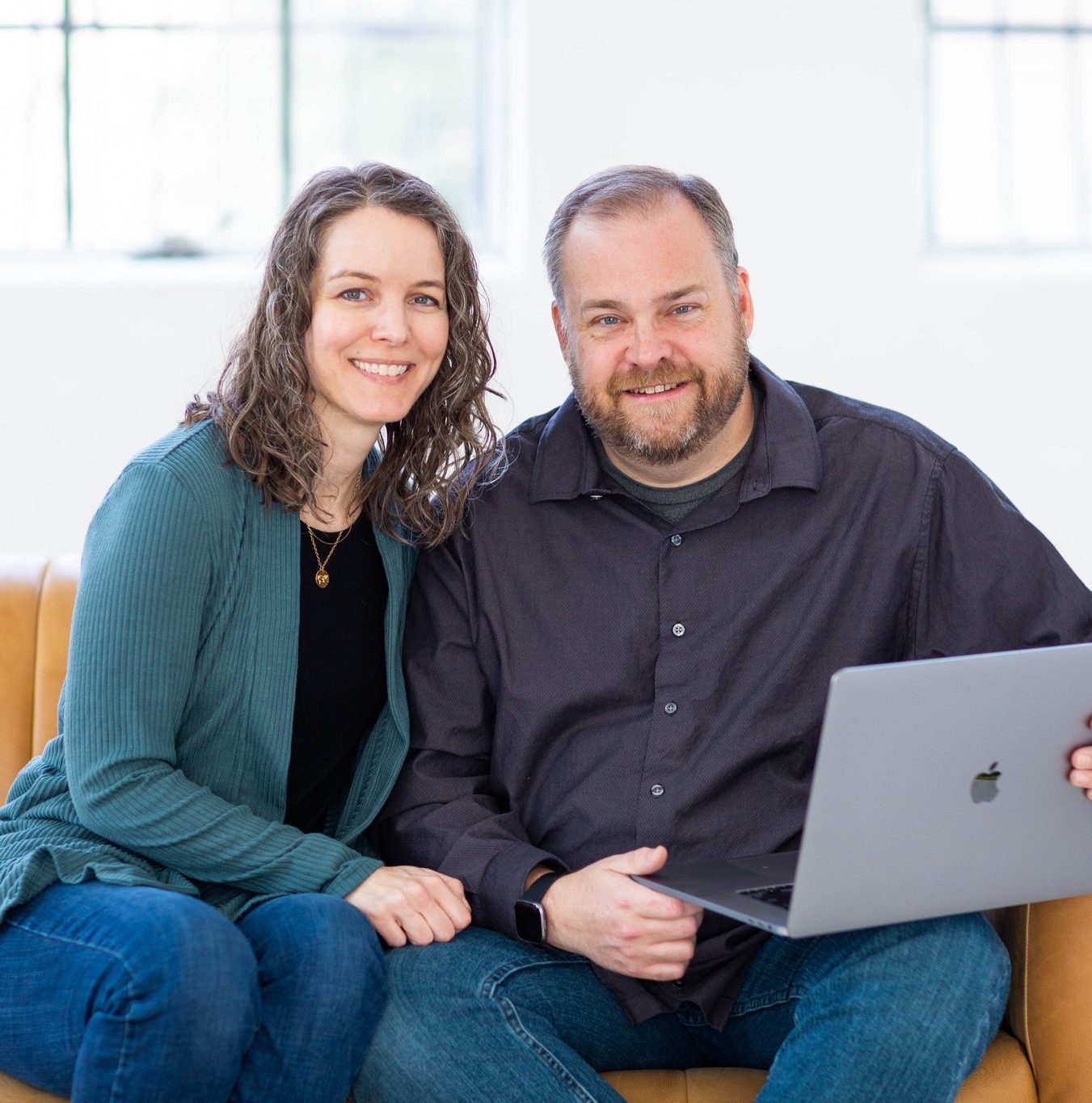 [INTRODUCTION]
[0:00:01.8] ANNOUNCER: Welcome to The Full-Time FBA Show. In each episode, it's our goal to help you turn part-time hours into a full-time income, selling almost anything on Amazon. Now, your hosts of the show, Stephen and Rebecca Smotherman.
[WELCOME]
[00:00:21] STEPHEN: Welcome to Episode No. 187 of The Full-Time FBA Show. Today, we're talking about how to deal with negative seller feedback on Amazon. To help me talk this through today as someone who I am not giving any negative feedback about today, my wife, my business partner, Rebecca. What's up?
[0:00:37] REBECCA: Hey, there. I knew you were going to say something about negative feedback in relation to me. I'm glad that you don't have any type of negative feedback.
[0:00:46] STEPHEN: No, no, I don't.
[0:00:47] REBECCA: Well, if you did, we would discuss it later. So I'm glad that we don't have to do that.
[0:00:50] STEPHEN: Right. We keep the conversations going, but that's not what this episode is about. We're going to talk about Amazon feedback when a seller leaves you negative feedback and how to respond properly. We'll talk about that today on The Full-Time FBA Show.
[0:01:06] REBECCA: Most Amazon sellers know that seller feedback is important if you're going to ensure the success of your Amazon business. I mean, that seems like an understatement that seller feedback would be important to your business. But too many negative feedbacks from your customers will cause you to lose out on time in the buy box, and could eventually get your account suspended if you're not careful. It's always wise to keep your seller feedback score as high as possible. The higher the feedback score, the more time you earn in the buy box, and the more sales you get. Well, it seems like only one buyer out of what, 200 or so, will leave a feedback for you. It's bound to happen that you get a negative feedback score. Today, we'll be discussing multiple strategies to either get the negative feedback score removed, or at least get it marked out on the feedback page with Amazon taking credit for the negative feedback score. So Stephen, start us off with a few basic facts that we need to know about seller feedback scores before we start trying to get a negative one removed.
[0:02:06] STEPHEN: So feedback is broken down on Amazon for sellers, on a rating from one to five. A four or a five is considered positive feedback, a rating of three is neutral, and a rating of one or two would be considered negative feedback. But Amazon dings your account for both negative and neutral feedback. Anything that's not positive, we're going to face as negative, we're going to treat it as a negative feedback, we're going to try to get rid of it. We're going to try to get rid of the ones, twos, and threes in our Amazon account for feedback scores if possible, and we're going to keep the fours and fives no matter what the feedback says because that positive feedback is important. That's the first thing to know, is how the rating scale is broken down.
Second thing you need to know is Amazon has feedback guidelines that most customers don't know about. If the customer breaks these guidelines, then you can easily get the negative feedback removed. We're going to talk a little about this later in this episode.
Third thing you need to know is you have 90 days to seek feedback removal. After 90 days, it's stuck on your account, it's not going anywhere, and there's nothing you can do about it. So we want to take action soon, and not let 90 days pass without doing anything to remove it. We want to get it removed just soon as possible.
Then the fourth thing we do know is that removing negative feedback from your account can be as easy as a click. But it can also sometimes take a few messages back and forth with seller support. But no matter if you're just clicking a button or going back and forth with Seller Central, it is all worth the time and effort to get as many negative or neutral feedbacks removed and we'll get into that removal strategies today.
[0:03:36] REBECCA: One of the easiest ways to get feedback removed is just with a click. It's to click on the request removal link on your feedback page. We'll post the link to your feedback manager page from Seller Central in our show notes, so be sure to check that out.
So if you ever see a negative or neutral feedback, simply click request removal. When you click that, Amazon will automatically open up a support ticket for you, which you can then find in your seller support requests and your case log. We'll post a link to the request in case log page in our show notes as well. Be sure you've checked out the show notes for all these links, fulltimefba.com/187 is this episode's show notes.
After the case is automatically opened for you, Amazon's algorithm will see if there are any keywords in the customer feedback that will trigger an automatic feedback removal. Like Stephen was saying, there's guidelines and some of those keywords are not allowed to be used within those guidelines, and the algorithm can tell, there's a bot that's looking at it, they can tell, "Hey, that's not right, that they will remove it. Simply requesting it is sometimes all you need to do to cause that feedback to be removed or marked through. What's the difference between those two? Removing a feedback, or marking through the feedback? Removing it means that Amazon just erases it. They erase all traces of that negative feedback from your account. No one can see it on your account or on your feedback page that's visible to customers.
Now, if it's marked through, that means that Amazon removes the negative impact of that feedback from your Seller Central account, but they keep the text on the screen on that feedback page with a line marking through it. Then they will add a line that says, "Message from Amazon, this item was fulfilled by Amazon and we take responsibility for this fulfillment experience."
[0:05:28] STEPHEN: In fact, I did a little bit of research, and with being an Amazon seller for over 10 years, we've had over 100 negative feedbacks struck through and over 100 negative feedbacks completely removed. This averages out to, that's 200 negative feedbacks that were either removed or struck through. It averages out to about 20 negative feedbacks per year that do not count against us, or our metrics. That's kind of a big deal. I mean, we sell a lot, so we get a lot of feedback, and we get a lot of negative feedback too sometimes. So we've been able to remove 20 per year over the last 10 years.
We keep mentioning Amazon's customer feedback guidelines. This is something that we all need to know. We're going to put a link to those guidelines in the show notes for this episode. But the most common guidelines that are broken, and might help you get the negative feedback removed, is that if the negative feedback for you is actually 100% product review. I've seen this happen. Someone will give us negative feedback, but they're just complaining about the product. That is not seller feedback, that's product feedback. You can get those removed. Or maybe the customer shares personal information that you can get that removed. If a customer uses foul language, you can get that removed. If the customer complains about pricing, you can get that removed. Again, fulltimefba.com/ 187. Our show notes page will show you the link where you can see all of the rules that you can use to get feedback removed if a customer breaks those rules.
[0:06:50] REBECCA: Now, let's talk about what we need to do next if we don't get that automatic removal of the negative or neutral feedback. Remember when I told you that when you click "Request Removal", Amazon automatically opens up a support ticket for you and that you'll find that support ticket in your seller support requests and case log? Well, if you go there to that place, and find the support ticket connected to this feedback removal request, you'll be able to use that ticket to continue the conversation with an actual human. So far, it's all been automated to this point in the process. But if you reply, then a human will take over. So now, you can either continue to plead your case, although you also might need to reopen the case in some instances.
You can also tell the seller support rep the reasons you think the feedback has broken the customer feedback guidelines and deserves to be removed. As always, when you're dealing with seller support, be polite, and concise, and patient with the seller support rep.
[0:07:48] STEPHEN: I know it can be hard.
[0:07:48] REBECCA: Yeah, it can be frustrating, but you can do this, you can do it. Take a deep breath if you need to. Many times, the rep will see things reasonably and will remove the negative feedback without much effort from you. If you find that the seller support rep does not communicate well, or doesn't understand the situation, then you can use some "magic words" to get some better help. If you're a longtime listener, you might remember episode 13 of this podcast, was "The Magic Words to Effectively Communicate to a Seller Central Rep". You can find that episode at fulltimefba.com/13. That has some really good advice for how to best communicate with seller support.
One of those magic words or phrases is, "I'd like to escalate this case to your supervisor". The rep should then forward your case to their supervisor. And from there, you might get some better, more understanding help.
[0:08:42] STEPHEN: The final step, if you're not able to get the negative feedback removed, is to reach out to the customer. Apologize, seek to fix the situation, provide them with excellent service, go above and beyond, do whatever you can to try to fix the situation. Then when you're done with everything with helping them, simply request a feedback update. Do not suggest a positive feedback. Do not suggest that they change it to a positive feedback. Just suggest an update. You can say, "If my customer service has made things better, if you're happy with how I've served you, would you consider updating your feedback score?" Send them instructions on how they can update their feedback. Make sure it's super easy and painless. You can contact the customer via the feedback manager page by clicking on the "contact customer" option right next to the feedback that you're wanting to remove.
Now, just know you might be ghosted with a reply, no one's ever going to reply to your message, but at least you're taking an effort. Some customers have it turned off for sellers to contact them, but many of them have that still turned on and will be happy that you're trying to try to fix the situation.
[0:09:46] REBECCA: Finally, in some cases, you are not going to get that feedback removed. And if that happens, you just need to let go and move on. It stinks, it hurts, but don't take it personally. Know that if you've spent as much time as you need to in order to get it removed, you've done everything you can. It's now time to focus on more profitable aspects of your business. Let this go.
[0:10:08] STEPHEN: So there's a few tools that can help you with your feedback score that we'd like to share with you. The first one is called Feedback Genius and it comes from Seller Labs. Feedback Genius is a service that sends an email out when your customer receives their item and asks proactively. "We just realized that your item has arrived, and we would like to make sure that you're happy with your purchase. If you're not happy with your purchase, let us know what went wrong, and we'd love to fix the situation."
All you're doing right there is trying to proactively stop them from giving you negative feedback because they've seen an opportunity to fix the situation. Then the message goes on to say, "If you're happy with this, would you leave us some honest feedback? Here's a link to leave the feedback for us and we really appreciate." Again, you're not suggesting positive feedback, you're just suggesting honest feedback. So this helps increase our positive feedback scores by making it nice and easy, by making this request. It also helps eliminate negative feedback, because we're trying to fix a situation before they complain about it to Amazon about us. That's one tool, Feedback Genius. You can find out more about it at fulltimefba.com/genius.
Another tool is Helium 10. Helium 10 is also a service that will email you when you get negative feedback so that you are aware of this negative feedback. You can check that out, fulltimefba.com/helium10. It's kind of like, I have Feedback Genius that emails me and texts me, I've got Helium 10 that sends me an email message. There's multiple opportunities. And guess what? We've got coupon codes for wealth services if you go to fulltimefba.com/187. We got coupon codes for Feedback Genius from seller labs, and coupon codes for Helium 10. So check that out.
[0:11:47] REBECCA: All right. Well, that wraps up this episode of The Full-Time FBA Show. We hope that you have been able to get a lot of information about your feedback, and how to handle those negative feedbacks. I guess, maybe we should say, "when" you get them on your account because it's inevitable. Even if you are the best customer service, you give the best customer service as an FBA seller, it's going to happen. There are people out there who are going to complain at some point.
So be sure that you are subscribed to our newsletter if you want to be notified in the upcoming weeks about any new podcast episodes, blog posts, articles, videos that we have coming out, and other information that will help you with your full-time FBA business or help you get to a full-time FBA business. You can do that at fulltimefba.com, you can find where to subscribe. We only send out one to two emails a week. We would love to see you there.
[0:12:41] STEPHEN: Also coming up really soon, we've got a webinar teaching you how to create wholesale bundles. There are opportunities out there where you can buy things at wholesale prices, make up your own unique bundle opportunities, and sell them on Amazon. It's a great way to sell things on Amazon with zero competition because someone's going to have to actually recreate your bundle, which is going to be hard if they don't have the same wholesale account as you. It's going to talk about how you can get wholesale accounts to create these bundles that are profitable with zero competition. That's coming up soon, fulltimefba.com/bundlewebinar to sign up for the upcoming webinar. If you're listening to this sometime in the future, just follow that same link and you'll be able to watch the replay. It's going to be a good time giving you a strategy to sell some stuff on Amazon where you're buying at wholesale prices, making some good money with no competition. I mean, I like the sound of that.
[END OF EPISODE]
[0:13:34] REBECCA: Thank you for joining us for this episode of The Full-Time FBA Show. As a reminder, the show notes with all of the links we've mentioned along with the transcript for this episode can be found at fulltimefba.com/187. That will also include the coupon codes that were mentioned earlier in this episode as well.
[0:13:50] STEPHEN: Next week on the show, we're going to be talking about overcoming analysis paralysis in your Amazon FBA business. Don't be paralyzed. We're going to help you through it. We're going to help you walk again. It's going to be great. See you next week on the show.
[OUTRO]
[0:14:03] ANNOUNCER: That is all for this episode of The Full-Time FBA Show. Head over to fulltimefba.com/podcast, where you will find the show notes and links from this episode. While you're there, subscribe to our newsletter where you'll get several free downloads of our popular and helpful Amazon FBA resources. Now, take action on what you have learned today, so you can find success at turning part-time hours into a full-time income with Amazon FBA.
[END]