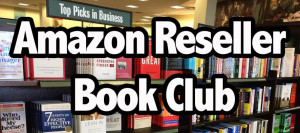 "Five years from now, you'll be the same person as you are today except for the people you meet and the books you read." — Charlie "Tremendous" Jones
If you're looking to take your Amazon FBA business to the next level, then I invite you to join the Amazon Reseller Book Club. Every 4-6 weeks, we'll pick a book to read that will challenge us and help us improve our Amazon reseller business. Sometimes the book will be Amazon related, and other times it will be a book that we can apply to our Amazon business.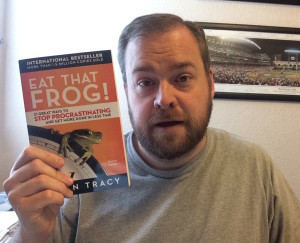 Every 4 to 6 weeks, we'll read the book together and share what we are learning on the Full-Time FBA Facebook group page. I'll post a few discussion starters based on the book, but you're welcome to post about the book as well. In fact, use #bookclub so everyone can find the latest book club posts on the Facebook group page.
I'll also be discussing each book every once in a while on YouTube as well. You're welcome to comment with your thoughts about the book on the live videos as well. The club is free to join, but to participate you'll still need to get a copy of the book yourself. Each month, I'll provide you with links to where you can buy, borrow, or potentially even get the book for free. I'll even try to work with book authors to see if I can get an exclusive discount on their book if it's featured in our book club.
Here are just a few of the benefits of joining the Amazon Reseller Book Club:
One year from now, you'll be 10+ books smarter!
Accountability to follow through and actually read more books.
The opportunity for you to share with others how the book impacted you and your business.
Be a part of a community of like-minded resellers who also share how the book applied to their Amazon FBA business.
You'll read books you might not decide to read on your own, but probably should.
Some books need group discussions in order to squeeze out every last drop of wisdom from inside the pages. The book club can open you up to different explanations and insights you may have missed.
Different people, while reading the same book, can come up with completely different takeaways. When we all share what we're learning, we'll get even more from the book than reading it alone.
Reading is a good reason to turn off the TV.
Book purchases are a business expense and tax deductible.
It's fun!
Sign up below. Once you join the mailing list and confirm your email address, I'll immediately send you the information on the current book we're all reading, and later on, the next book we'll all read together.
Return to www.fulltimefba.com