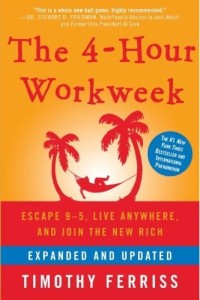 The third book for the Amazon Reseller Book Club is The 4-Hour Workweek: Escape 9-5, Live Anywhere, and Join the New Rich.  I read this book a few years ago and can't wait to read it again with you.
The 4-Hour Workweek is a great book for those of you who are looking to be able to accomplish more in less time. It's especially helpful for those of you who have a "normal" 9-5 job, but are looking to find more time to work on your Amazon business without leaving your regular job.
Here are my thoughts on how this book impacts our Amazon FBA businesses.
Week 0 – Introduction
Introduction

Week 1 – Definition
Chapters 1-4

Week 2 – Elimination
Chapters 5-7

Week 3 – Automation 
Chapters 8-11

Week 4 – Liberation
Chapters 12-17

D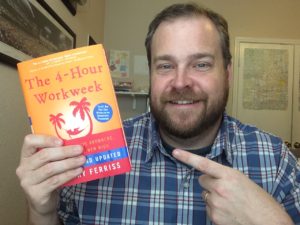 on't forget, if you have learned something new from the book or have a quote you really like and you would like to share it with others, feel free to post it on the Full-Time FBA Facebook page. Be sure to use #bookclub in the post so others can find your post faster. And to see what others are posting about the book so far, just search #bookclub in the search bar in the Full-Time FBA Facebook page.
If you have not yet joined our book club mailing list, be sure to click here and join. Every 4-6 weeks we'll send you an update on what book we'll be reading together next.