Subscribe to the Full-Time FBA YouTube channel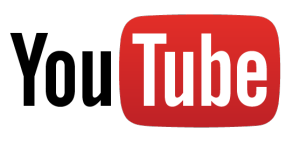 We currently have over 150 free training videos and multiple playlists over on the Full-Time FBA YouTube channel just waiting for you to watch and learn. Plus, we're adding more videos every week! Be sure to subscribe so you don't miss out on any of our future videos. Here are just a handful of the topics we've been covering over on YouTube:
Sourcing Strategies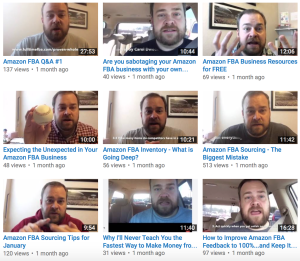 Amazon FBA Resources
How To FBA Videos
Overcoming Your FBA Fears
The Success Mindset
Amazon FBA Q&A
Amazon Reseller Book Club
and more!

Watch me live on Periscope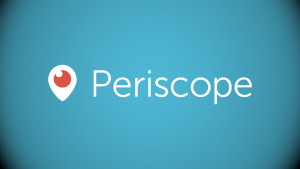 Want to watch me live? Join us for our show on Periscope by following @fulltimefba and getting notifications when we go live on Wednesdays around 3pmET/2pmCT.
You can catch the replays on the Periscope app on your smart phone, @fulltimefba, or you can watch the latest video on your computer at www.periscope.tv/fulltimefba.
What is Periscope?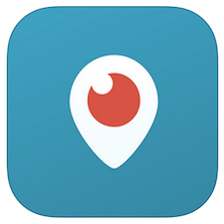 If you haven't downloaded the Periscope live streaming app, you're missing out on a lot of fun interaction and even more tips and tricks for growing your Amazon FBA business. You can download this FREE app on iPhone here and on Android here. Don't forget to follow us @fulltimefba once you download the app! Or you can watch at www.periscope.tv/fulltimefba if you're on your computer, but there's not as much interaction on the computer as there is on a phone. We'll tell you below some of the ways you can interact with us during our live scopes or during the 24-hour replay period.
Why We're on Periscope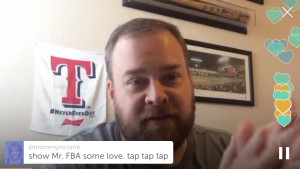 The main reason we decided to start doing a weekly scope on Wednesdays at 3pmET/2pmCT, is so that we can better connect with you. Through live streaming on Periscope we can give you more free content about growing your FBA business, while interacting with you through the comments section. On Periscope Stephen is @fulltimefba and does the talking. Rebecca is @RebeccaFullTimeFBA, and she helps moderate the comments, posts links, and types up a recap of the points covered in the scope. We would love to interact with you on Periscope, so please join us! It's your chance to hang out with us in real time, give us feedback on our blog posts and ebooks, and just meet more people who are doing FBA.
If you're already on Twitter, you can use your Twitter handle to log in on Periscope and connect with the people you're already following on Twitter. Not on Twitter? No problem! You can create a new Periscope account and start following other scopers. Don't forget to follow us! @fulltimefba.
Ways to Interact with Us on Periscope
There are three main ways you can interact with us during a scope.
Comment — If you're watching live, you can add comments to the discussion. Stephen tries to read the comments and respond while he's talking, but sometimes Rebecca will type a response in the comments. Say hello, ask questions, give your own insights — this is your chance to interact with us in real time. If you're watching the replay, you'll still see the comments, but you won't be able to leave one.
Give hearts — You can show us a little love during the scope by tapping your screen and "giving hearts." This is just a fun little way that you can show that you agree with a point we've just made or that you like the content you're getting. The more hearts, the better! So just tap away to let us know that you're enjoying the scope. You can give hearts during both the live scope and the replay.
Share — You can invite other people to watch us live or in replay on Periscope, Twitter, and Facebook. Just tap the "person" icon at the bottom of your screen or swipe right to find the "Share" button. We would love it if you let other people know about any of our scopes that you think they would benefit from.
Head back to www.fulltimefba.com.