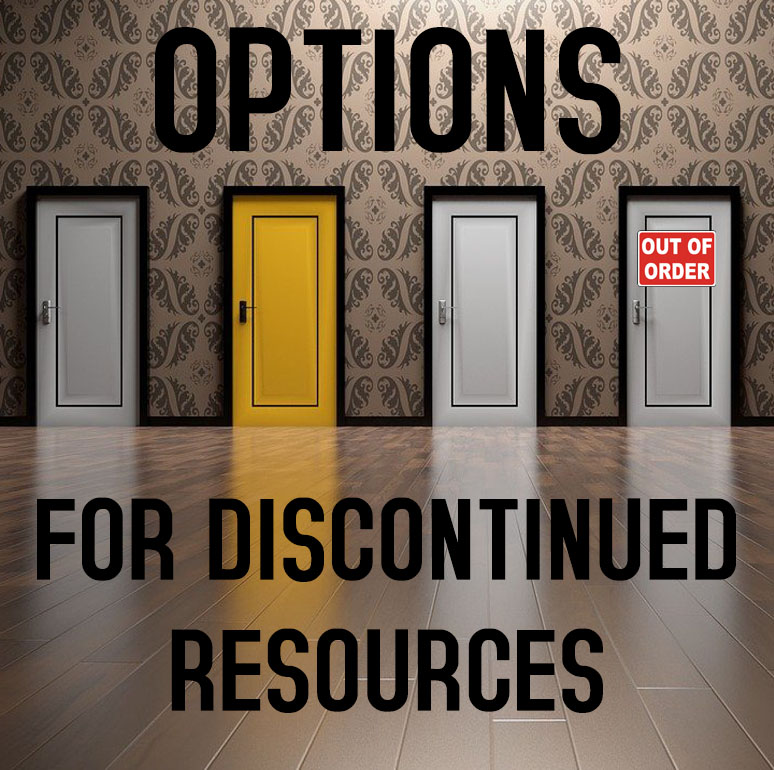 Well, that's a bummer. It looks like you clicked on a link for a resource that is no longer available. But don't worry, we have some other helpful options for you to find the info you're needing.
Often there is no explanation on why a resource gets discontinued. Maybe the maker of this resource decided to discontinue or remove it because the information in the resource is now out of date… or perhaps the tool you're looking for no longer works the way it was first intended to work. Although it's frustrating to find out that a resource you wanted was discontinued, it's also actually a good thing. If you had put your valuable time and/or hard-earned money into something that is not up to date or into a tool that doesn't work anymore, you would be even more frustrated.
While the resource you wanted is no longer available, maybe there is another resource that is an even better fit to help you meet your Amazon FBA reseller goals.
If the discontinued resource was a paid course or tool, then check out this list of the current resources that we recommend. Don't forget to also check out this coupon code page to see if you can save some money on these resources.
If the deleted resource was a blog post or instructional video, then the content was probably out of date and no longer applicable to the current Amazon climate. To find a better blog post to get the help you're looking for, just use the search bar in the top right of this page and maybe you can find a better post with the information you need. If not, you can always ask a question in the free Full-Time FBA Facebook group. If you're looking for a deleted training video, then head over to the Full-Time FBA YouTube channel and search some key words to find some help there.
Even if you can't find the perfect alternative to the discontinued resource, you might just find a few other resources that could help you even more.