Welcome to Sourcetember!


Free Video-Based Amazon FBA Reseller Training



Amazon sellers: It's no longer called September… it's now called Sourcetember!
Welcome to a free month-long event hosted by Stephen & Rebecca Smotherman of the Full-Time FBA blog, 100% focused on helping you expand and improve your Amazon FBA sourcing skills.
Each weekday during the month of September… I mean Sourcetember, you will be led to watch a free training video designed to help you grow in different areas of your Amazon FBA business.
From finding and selling more inventory to making more profits, Sourcetember is designed to open your eyes to all of the reseller opportunities around you. We'll also dive into troubleshooting reseller issues, understanding how Amazon actually works, and giving you the success mindset you need to grow your Amazon disbursements.
Here's how to follow the free Sourcetember plan:
There are a couple of ways you can follow along with the daily training videos.
1. Download the PDF
You have the option of downloading and printing out the Sourcetember 2021 PDF calendar where you will find every training video link printed in the corresponding calendar square. Every weekday in Sourcetember, all you need to do is look at the PDF calendar and type the short link into your computer, tablet, or smartphone browser. The link will direct you right to the video of the day.

2. Subscribe for email notifications
You can also subscribe to the Full-Time FBA newsletter and get the daily video trainings emailed directly to your inbox. Every weekday, I'll email you the link to the daily training video. After Sourcetember is over (and we take a moment to appreciate all we have learned and applied to our Amazon business) then you'll still be on the newsletter for weekly updates on all things focused on turning part-time hours into a full-time income.

Sourcetember FAQs
Q – How much does it cost to participate in Sourcetember?
A – It's free! There is no cost to you.
Q – How long are the video trainings?
A – The average video is about 10 minutes. The longest one is 16 minutes, and there are two videos that are 12 minutes. The shortest video is 5 minutes, but overall the videos are 8-10 minutes.
Q – Why are you doing this?
A – We love providing free content to help Amazon sellers. That's why we have weekly blog posts, a YouTube channel, and even a podcast.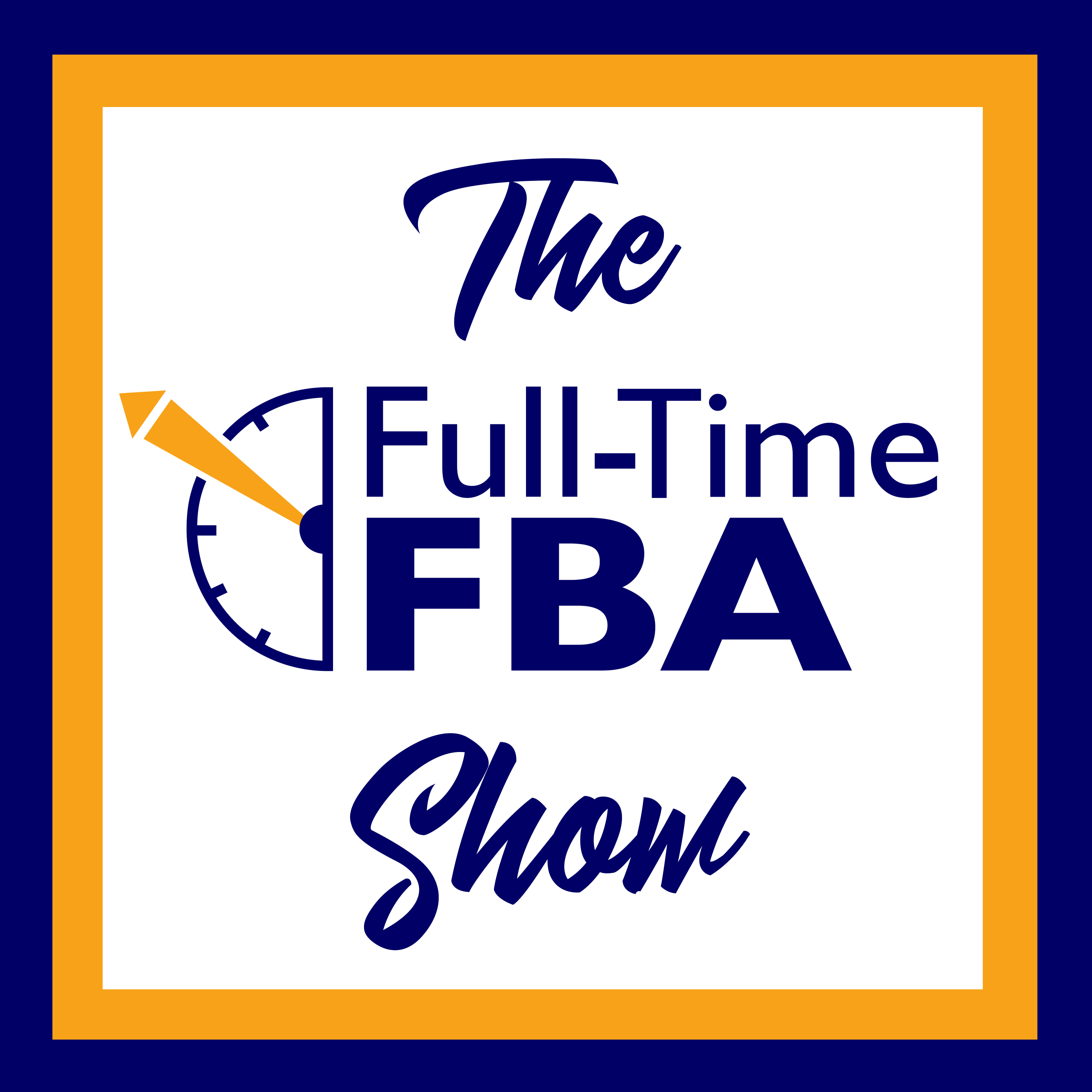 Q – Where can I find more from Full-Time FBA?
A – We're almost everywhere! Check out the following:
Subscribe to our weekly newsletter
Follow the Full-Time FBA Show podcast
Subscribe to the Full-Time FBA YouTube channel
Join our free Full-Time FBA Facebook group
Follow us on Instagram
Follow us on Twitter
Follow us on Facebook
Q – What if I want to learn things beyond Sourcetember? 
A – We have a full line of resources to help you with wherever you are in your Amazon FBA journey. From beginner to expert sellers, we have books and video courses designed to help you improve and maximize the potential of your Amazon business. Check out our resources for more details.
Q – My question is not on this page. How can I contact you to ask a different question?
A – You can contact us anytime via our contact form. We usually get back in 2 business days.