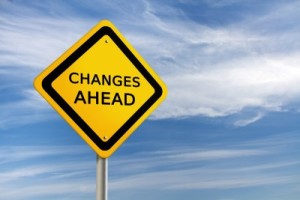 The past few weeks have been difficult for many Amazon sellers as multiple aspects of selling on Amazon have changed. On May 13th, Amazon closed the categories for Grocery, Beauty, and Health & Personal Care. Anyone who was already selling these items was "grandfathered" in to being able to sell in the above categories, but if a new Amazon seller (or one who has yet to sell in the above categories) wants to sell these items, they will have to go through an application process to be approved. You can read a little more about getting approved to sell groceries in our blog post, Adding Grocery to Your Amazon Sourcing Strategy.
On May 22nd, Amazon began to freeze almost all FBA inventory related to the Disney movie Frozen. This was in reaction to possibly thousands of counterfeit Frozen related items being sold on their platform. In fairness, Amazon also restricted merchant fulfilled sellers from selling those items as well. Amazon is now currently conducting an investigation of almost all of the Frozen movie related items to see if they are counterfeit are not. Sellers have inventory (capital) that they cannot move until this investigation is complete. You can read more of my thoughts on this topic in my blog post, Freaking Out About Frozen Items Being "Frozen."
It seems that all hardships come in threes, and this time is no exception. On May 28th Profit Bandit, the Amazon sourcing app, announced that it was moving from a one time purchase fee of $14.99 to a monthly usage fee of $9.99. This change, as you might expect, was not welcomed with open arms by the reselling community.
Any one of these announcements on its own would be a minor setback, but all three of these together in such quick succession have the potential to be discouraging to us as Amazon sellers. But we have a choice whether or not we're going to let these changes get us down.
So what are your options in the face of these announcements? You could see all these frustrations as a sign of things to come and you could quit selling on Amazon altogether… You could go to Facebook and complain about these changes (and miss out on time sourcing, packing, shipping, or even miss out on valuable family time)… OR, you could adapt to the changes and make the most of your mental, emotional, and physical energy to push your business to the next level.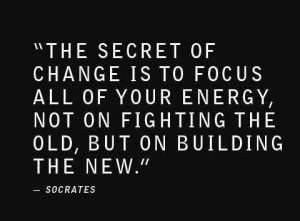 Change happens. It's inevitable. Most of the time, we have absolutely no say or influence in the changes that occur. The only thing we have control of is our response to change. Those who are going to succeed in this reselling line of work are those who will adapt to the changes and make the most of every situation.
Not approved to sell grocery? Apply. Get rejected? Apply again. Have your Frozen movie related items held up in an Amazon warehouse? Stop over-worrying about it and focus on finding other profitable items to send in to Amazon. Profit Bandit now requires a fee? Decide for yourself if $9.99 per month is worth it to you for all of the data that Profit Bandit provides you when you are out sourcing. Don't want to pay the $9.99 fee? Learn how to use the Amazon Seller app.
Learn. Adjust. Grow. Learn more. Adapt.
These three changes will not be the last ones. More changes will come, but the important thing for you to do is to focus on how you will respond to these changes. Those who will win are the ones who will respond with wisdom, patience, and a renewed desire to accomplish their overall goals, no matter what happens.
So what about you? How do you respond to changes in your business? I'd love to hear how you make the most of these changes. (Comment below the video)