How would you like to have more eyes looking at your products on Amazon? What about increased FBA sales? All of this, and more, is possible thanks to FBA Global Export. When you first sign up to sell on Amazon via FBA, the default mode is for you to sell your inventory only to customers in the United States. Sure, the bulk of the traffic on Amazon.com comes from those in the United States, but there are millions of customers outside of the States who might be interested in buying your product.
In fact, this Reuters article says that 25% of Amazon.com sales come from outside of the US. That's a lot of missed sales if you don't have FBA Global Export turned on. You want these potential customers to see your products and to have the ease of buying them via FBA.
FBA Export allows FBA sellers in the US to offer a majority of their inventory for sale all around the world. Getting set up with FBA export is easy. Let me walk you through the steps.

1. Sign in to Seller Central
here
.  2. Hover over the Settings in the top right corner of Seller Central and then click on Fulfilled by Amazon. 3. Scroll down and in the Export Settings section, click on Edit. 4. Click to Enable FBA Global Export. 5. Read and click that you agree with the Amazon Business Solutions Agreement.  6. Press submit and you are done!   
If you are not currently set up with FBA Global Export, then you're missing out on more sales and increased profits. Just today, I sold a book to a customer in Great Britain, a toy to Ecuador, and a board game to Australia. These are sales that I would not have had if I were not set up with FBA Global Export.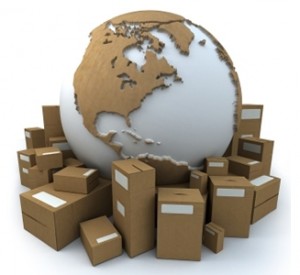 In our next blog post, I'll talk about all of the benefits of FBA Global Export, but I'll let you in on my favorite benefit today: Since there are so few FBA sellers set up to sell globally, I actually get the buy box for the international buyers at a higher price than those not offering their products internationally. I have one toy in particular that I have about 30 currently in stock. I have this toy priced about $3 to $4 more than the current lowest FBA offer, but none of the other sellers of this toy are set up with FBA Global Export, so I get all those international sales! The US based sellers are all priced around $9, but I'm getting all the international sales at $13 each. After all is said and done, that's $120 more that I'll get for selling the same item.
Note: FBA Export does not list your products on other Amazon marketplaces. Instead, FBA Export allows your products to be shipped directly to international customers who already shop on the US Amazon.com marketplace. You also need to have a Pro Seller account to qualify for Global Export.
Not only will our next blog post talk about all of the benefits of FBA Global Export, but we'll also discuss all of the possible fears you may have with selling internationally. Feel free to comment below with your thoughts on selling internationally via FBA.

Imagine knowing exactly what to expect in your Amazon FBA business every month of the year.
Imagine what it would feel like knowing you were not missing out on any of the opportunities that will come your way this year.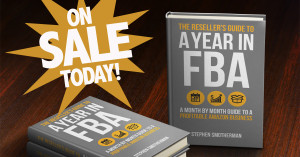 Imagine working on your Amazon business knowing exactly what your priorities are, what you need to avoid, and what you need to accomplish during each month to make progress toward making this year your best sales year ever.
Find out more about The Reseller's Guide to a Year in FBA: A Month by Month Guide to a Profitable Amazon Business today. The package includes a 220-page ebook, live training videos throughout the year, and 4 special bonuses.