A few years ago I was looking for a new niche to add to my online selling business. I needed something that was both profitable and abundant. The niche I discovered ended up being even better than I expected. What niche had I discovered? Board games.
For the past 2 years I have found hundreds and hundreds of board games, both new and used, to sell online. I'll run out of money before I run out of board games to flip. It is the abundance of such a profitable niche that has lead me to share my secrets.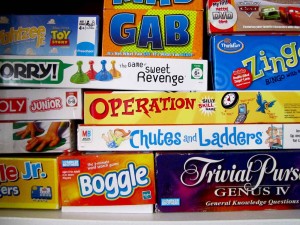 To learn more or purchase this eBook,
click here
. This book comes with a 60-day, no questions asked, money back guarantee, so you have nothing to lose.