How would you like to have millions more people who are elligible buy your Amazon FBA inventory at absolutely no extra cost to you? It's a no-brainer! The additional eyes who see your inventory will most likely turn into more sales! With FBA Export you can offer the majority of your inventory for sale in over 100 countries and regions all around the world. While getting set up with FBA export is easy and free, there are still some who are afraid of selling internationally.
Some people worry about selling internationally because of some bad experiences they've had in the past. Maybe you had a package get lost that you sent overseas. Maybe you had an international eBay buyer claim that they "never got their item," the buyer was refunded, and you ended up losing out on the product, the shipping costs, and the profits. Maybe you're just nervous because selling international is completely new to you, and there are too many unknowns involved.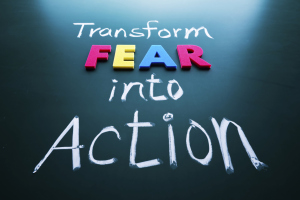 I'm here today to help you overcome these fears and help you understand just how amazing selling internationally via FBA is. First, let's look at all the great things about selling via FBA Global Export:
Benefits to Selling via FBA Export
– Millions of additional potential customers – Increased sales – Amazon customer service workers deal with all returns and customer issues – Increased sales (Yes, I put that in twice because it's a HUGE benefit) – Signing up only takes a few minutes (
Click here
to get started) – No additional fees for FBA Export
Negatives to Selling via FBA Export
– None! Really, I can't think of one negative thing about selling internationally.
Like I stated above, many US based sellers have some fears when it comes to selling internationally. I'll do my best to help calm your fears and let you know that there is nothing to worry about.
1. Will selling internationally increase buyer fraud? – No matter if you sell your items to US residents or to people from around the world, there will be some people who are out to cheat the system. I've actually had more US buyers try to cheat their way into free/reduced priced products than I've had international buyers try it.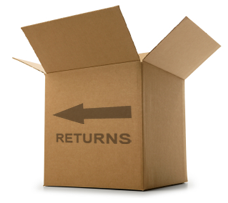 2. Will I get increased returns? – My percentage of returns has stayed around the same. In fact, most people who buy internationally don't want to go through all the hassle of returning an item to the States. In my experience, the return rate for my international sales is actually lower.
3. How are international returns handled? Returns are handled just like every other FBA return. Amazon provides the customer service and approves a return, then we wait for the item to actually be returned. If the product is never returned, then we can request that Amazon reimburse us for the non-returned item. Just like always, if the item is deemed defective or damaged, then Amazon pays the return costs, and if the buyer has a different reason, then the buyer pays the return costs. To see my blog post on how to get reimbursed for items that buyers never return, click here.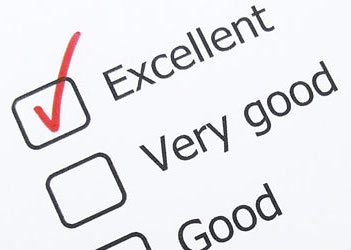 4. Will it increase negative feedback? – There may be some cultural and language differences between the international buyer and you that could lead to a frustrated buyer, and that could lead to a negative feedback, but it's extremely rare. In fact, it's never happened to me since I've signed up for Amazon FBA Global Export years ago. Reminder: If you need help removing feedback that you think is wrong or unfair, click here.
5. Are there any additional fees for using FBA Global Export? The buyer pays all the extra fees involved in the international order and is told this before they buy from Amazon. Signing up for FBA Global Export costs you, the seller, nothing more than if the buyer were in the U.S.
6. Do I need to deal with international sales tax? Amazon takes care of all of the sales tax issues with selling internationally.
7. What if I wanted to exclude some of my inventory from selling internationally? FBA Global Export allows you to set up specific ASINs that you want to be excluded from your global selling.
To me, signing up for FBA Global Export is a no-brainer. Increased sales means increased profits. To sign up for FBA Global export today, simply click here.
Have any fears about FBA Global Export that I didn't cover? Please comment below, and I'll reply with my thoughts.