One of the most important pieces of information needed in making a smart and profitable sourcing decision is the sales rank number. Knowing the sales rank number helps sellers like you and me to have more confidence in knowing how fast (or how slow) an item on Amazon will sell. The lower the sales rank number, the faster the sales (on average). Even better is knowing the sales rank history of an item when making a smart sourcing decision.
For years, resources like Keepa and CamelCamelCamel have provided (for free) the sales rank history and pricing history of almost every item sold on Amazon. But times are changing, and to help websites like Keepa and CamelCamelCamel stay in business, a few of the vital pieces of data (like sales rank history) have been removed from the free plans.
Now, before I go any further, don't freak out. This might even be a good thing for those of us serious about making money on Amazon. I'll tell you why in a moment, but first I want to give you more details on the recent changes from Keepa and CamelCamelCamel.

Keepa Update:
As of 2/21/19, Keepa has been updated and now certain data points require a paid subscription: vital data like sales rank history, buy box, new/used/collectible offer counts, review counts, and more.
The sales rank history info (along with other advanced data) is still accessible, but only after a monthly subscription is set up (under $20/month or 15€/mo).
The pricing information for Amazon/new/used/collectible/condition is still accessible under the free account, but some of the more important data points are now behind a monthly pay wall. For more details from Keepa about this update, click here.
CamelCamelCamel Update:
As of 2/28/19, CamelCamelCamel (CCC) has removed access to the sales rank tab. The sale rank tabs currently have a note that says, "Sales rank history has been disabled, we do not expect it to return, and we are unable to respond to any support requests regarding it."
It's not for certain why CCC removed sales rank data, but there are a few ideas that come to mind. CCC recently had to update their servers and backup servers, which cost them tens of thousands to replace, so that may be one reason they have decided no longer track sales rank data. Less data to track means less servers used and less money to keep the site running well.
Plus, the main purpose of CCC has always been to serve Amazon customers, not Amazon sellers.  Since the beginning of CCC, they've had the goal to help Amazon customers save money by tracking the price fluctuations of items on Amazon. CCC wanted customers to know how prices go up and down so they can set pricing alerts and better plan when to buy something. They never had the goal to become a go-to resource for Amazon sellers, but over the years, Amazon sellers found ways to use the CCC data to make better sourcing decisions.
The pricing tab (for Amazon/3rd party new/3rd party used) is still free to view, as are the price watch tracking and notifications, but the sales rank data is no more.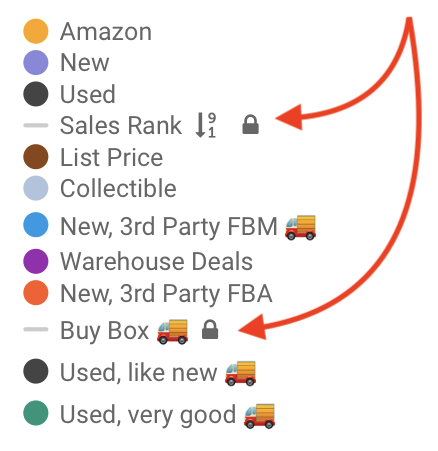 Sales rank history on Keepa is now no longer free to view. I'm not freaking out and here is why:
1. The data you get with the paid subscription for Keepa is well worth the price of just under $20/month (15€/mo). In fact, it's a steal for the game-changing info Keepa provides. Seriously, if you don't see the value with Keepa, you might not be using it the right way.
2. I'm shocked that this data has been free for so long. Be thankful for the time you've had free access to the sales rank and other info up to now.
3. If just under $20/month is "too much," then you need to evaluate if selling on Amazon is just a hobby or if it's a legitimate business. Hobbies drain you of money, but businesses make you money. I think Keepa is a vital part of a profitable Amazon business.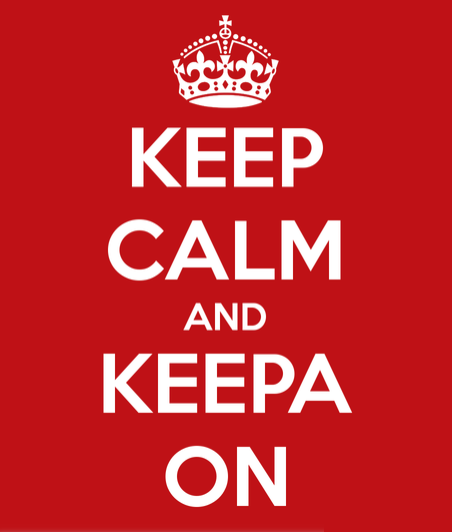 4. Any time there is a barrier to anything, fewer people are going to be willing to go through that barrier. With a pay wall to access sales rank history data, buy box numbers, and other vital data, this means there will be fewer people who are making smart sourcing decisions. Those who don't use the paid version of Keepa will most likely be buying more duds, going too deep on inventory that won't sell quickly enough, and wasting a lot of money on inventory they should have not purchased in the first place. For some sellers, not using Keepa will cause them to give up and quit. This means there will be less competition in making good sourcing decisions.
This might seem like a lot to take in. Changes like this can be hard.
Take a deep breath. It's going to be ok.
Here are a few questions you might be asking: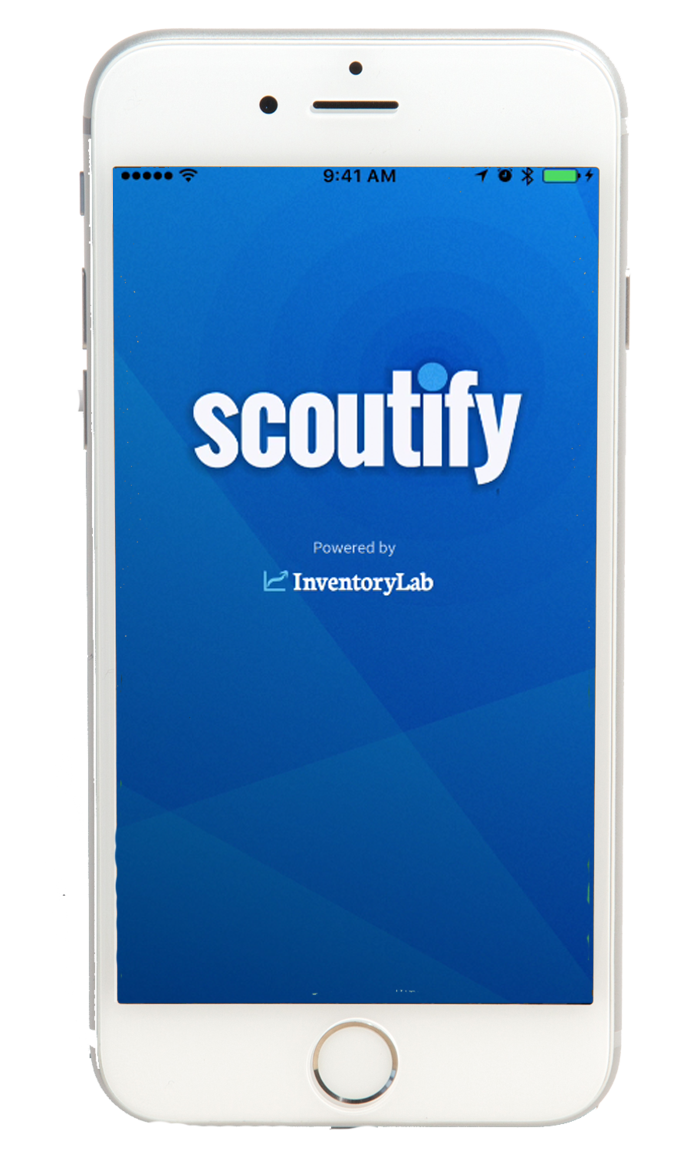 Q – Will the Keepa graphs still be accessible through sourcing apps like Scoutify?
A – I spoke with Kimberly McCaffery from Inventory Lab, and she said they are closely monitoring the situation. Right now, Inventory Lab still has quick links to Keepa and CCC graphs, but you'll still need a Keepa data subscription to see the sales rank history, buy box price history, and the other features behind the pay wall. As for Scoutify, if you sign up for the Keepa data subscription and log in, you can see all the data just fine. One login to Keepa the first time you use Scoutify to access the full Keepa graphs and you're good to go for a day of sourcing.
Q – I need to use Keepa on many devices, do I need a paid account for each device?
A – No, you can use the same login information for multiple devices that you or your team are using.

Q – Does Keepa have a support system where I can ask questions directly?
A – Yes, you can comment on Keepa's update announcement post, and a Keepa rep will eventually reply. You might even see your question has already been asked and get your answer much faster.
Overall, I think this will be a positive change for those of us who are focused on seeing reselling on Amazon as a profitable business model. If you're just using Amazon as a hobby and this change frustrates you, then it might be a good time to consider other hobbies.
I seriously can't imagine running a profitable Amazon business without tools like Keepa. Seriously, Keepa helps me make much smarter sourcing decisions, much better pricing decisions, and are both totally worth paying for.
Take a deep breath. It's going to be ok.

You know how I use Keepa? Not only does Keepa show me the sales rank history and pricing history, it also shows me other important data, like buy box history, used item history, Amazon in stock history, competitor's stock levels, and so much more.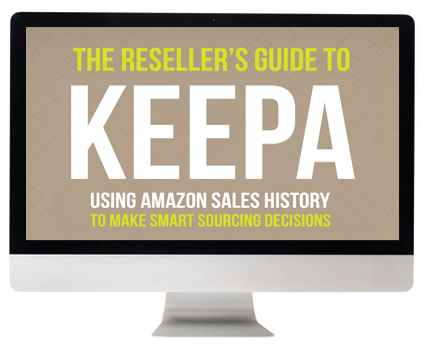 To find out everything there is to know about using Keepa to make smart sourcing decisions, be sure to check out our course, The Reseller's Guide to Keepa: Using Amazon Sales History to Make Smart Sourcing Decisions.
This course will walk you through everything you need to know to make sense of Keepa in ways you've never thought of. With this course, you'll make better sourcing decisions, better pricing decisions, and you'll grow your Amazon business to the next level by selling your inventory faster and at higher prices!
I can't wait to share all of this info with you in our updated course, The Reseller's Guide to Keepa. 

If you always want to be "in the know" first about breaking news like this (and more), then you should do two things.

1. Join the Full-Time FBA Facebook group. We posted about this update in the group yesterday and have had some great conversations about how to best respond to this change. Click here to request to join (we'll ask you three quick questions to make sure you're not a spammer or a bot before approving your admission into the group).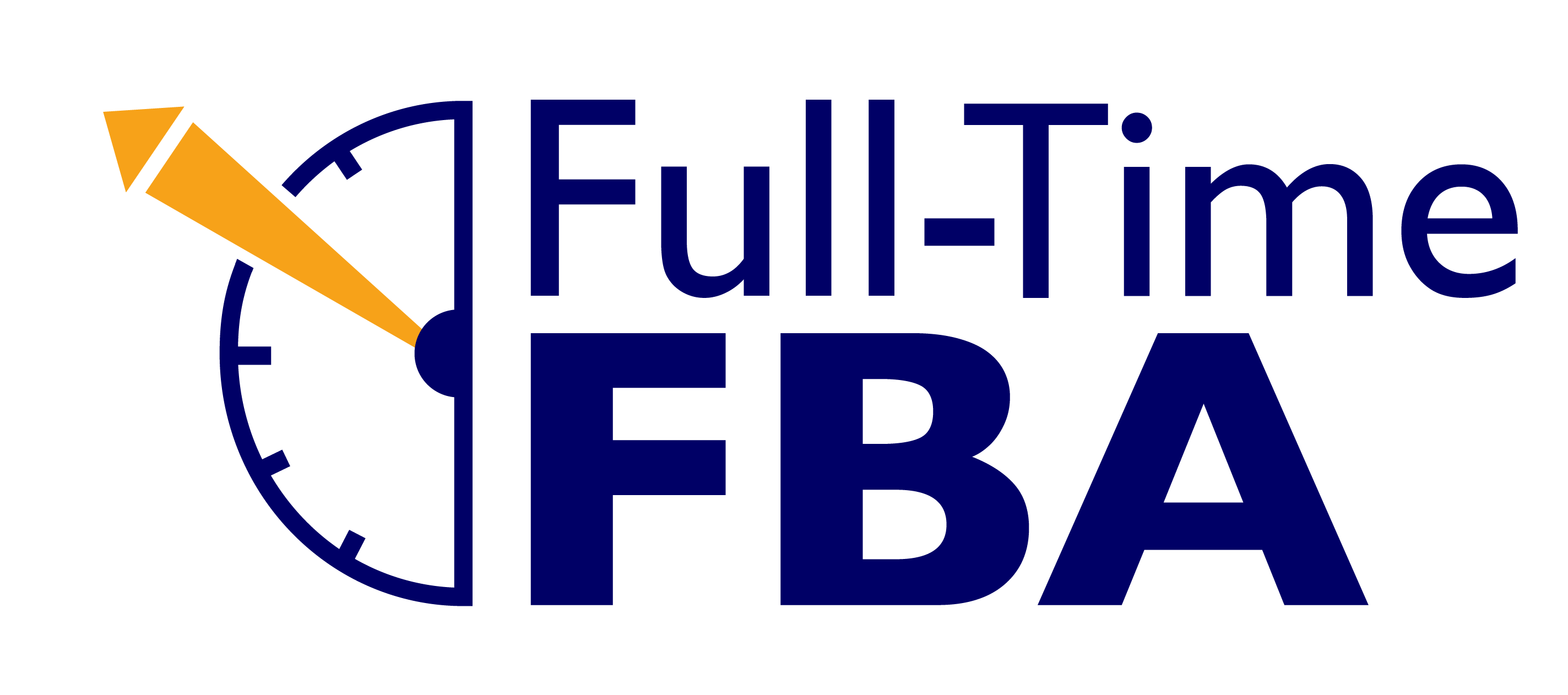 2. Subscribe to the Full-Time FBA newsletter! You'll get info like this emailed to you ASAP, as well as weekly updates with all the Amazon profit strategies, free video trainings, discount coupon codes, honest resource reviews, and all the latest ways you can turn part-time hours into a full-time income with Amazon FBA. Click here to subscribe.