Have any of you shoe sellers noticed you're getting stranded inventory where you need to edit the shoe sizes to comply with the new sizing requirements Amazon recently rolled out? In mid-2019, Amazon notified sellers about standardized shoe size requirements to be enforced across all of their catalog. We discussed this topic in this blog post back when Amazon first made their announcement.
But now that Amazon has begun rolling out the standardization of sizing in shoe ASINs in their catalog, we wanted to update you on how to deal with these shoe size requirements. So far what we've seen is that shoes will move to stranded inventory, and then you need to edit your listing to update the sizing info to comply with the new standards. Watch the video below for more details — if you want to skip straight to the screen capture walk-through of how to edit your listings in stranded inventory, you can go to the 9:53 mark in the video.
Hopefully this video helps you understand more how to handle shoes that have become stranded inventory due to sizing issues. If you have any questions or comments on these shoe sizing requirements, please leave us a comment below.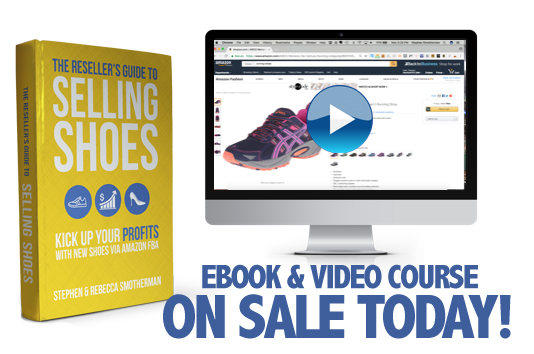 If you're ready to step up your game with selling shoes on Amazon, check out our course, The Reseller's Guide to Selling Shoes: Kick up Your Profits with New Shoes via Amazon FBA. It's a combination ebook (100+ pages) and video course (over 4.5 hours of no-fluff content) that will help you avoid all the mistakes we made and get your shoe selling off on the right foot.
Click here to find out more about how this course can increase your Amazon profits.