Amazon just quietly changed the price for non-Prime members to qualify for Free Super Saver Shipping, a decrease from purchases of $35 down to $25. In other words, non-Prime members now have to buy only a minimum of $25 worth of Prime-eligible items in their shopping cart in order to qualify for free shipping. This can be an order containing a combination of items from every category.
This is not the first time Amazon has changed the price to qualify for free super saver shipping. In October of 2013, the price for free super saver shipping increased from $25 to $35 and remained $35 for almost 2 years. In early 2016, the minimum price increased from $35 to $49. In the middle of 2016, Amazon started to feel the impact of Walmart.com's $25 free shipping threshold and responded by lowering super saver shipping from $49 back to $35. This week, Amazon has again lowered the minimum price back down to $25.
If you react correctly, then this change by Amazon will actually help your business. Here are some reasons to celebrate this change:

1. With this change, more people will be buying items that are Prime-eligible (this means items stored at FBA warehouses). With more people buying Prime-eligible items, there will be more people to buy your FBA products.
2. The more people who decide to use Prime shipping as a non-Prime member means that more people will be testing out Prime shipping benefits. More customers will fall in love with the free Prime 2-day shipping, and that will cause more people to sign up for Amazon Prime. The more Prime buyers, the more customers to buy your inventory.
It will take a little work, but those that react the fastest will win. I recommend doing some price changes quickly. Here is what I plan on doing with my inventory: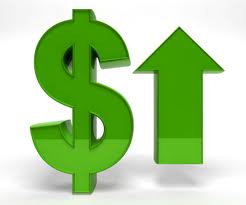 1. Price many items at $25. Search and see which inventory items I have priced between $22 and $25 to see if I should raise the price to $25. Based on my competition, this might be a great idea. This strategy will cause non-Prime shoppers to get free shipping on your items and they will choose your $25 item instead of a competitor's item priced at $22 + $5 shipping.
2. Another "magic" price point will be $12.50. If the item you have could possibly be bought in multiple quantities, then this is a great price point for people who want to buy two. Two items at $12.50 total $25 and will qualify for Free Super Saver Shipping!
Of course there will be some exceptions to the above rules. Exceptions come into play when you look at other current FBA prices, how many items are being sold of that item, how the particular product category works, and more… but most of my prices will be updated with this thought process in mind! For more from Amazon on the Super Saver price change, click here.
So what do you think about the new $25 price point? How do you plan to react to these changes? I'd love to hear your thoughts in the comments below.
Want more info on how to make a full-time living doing FBA? Scroll up, look at the right side of your screen, and subscribe.