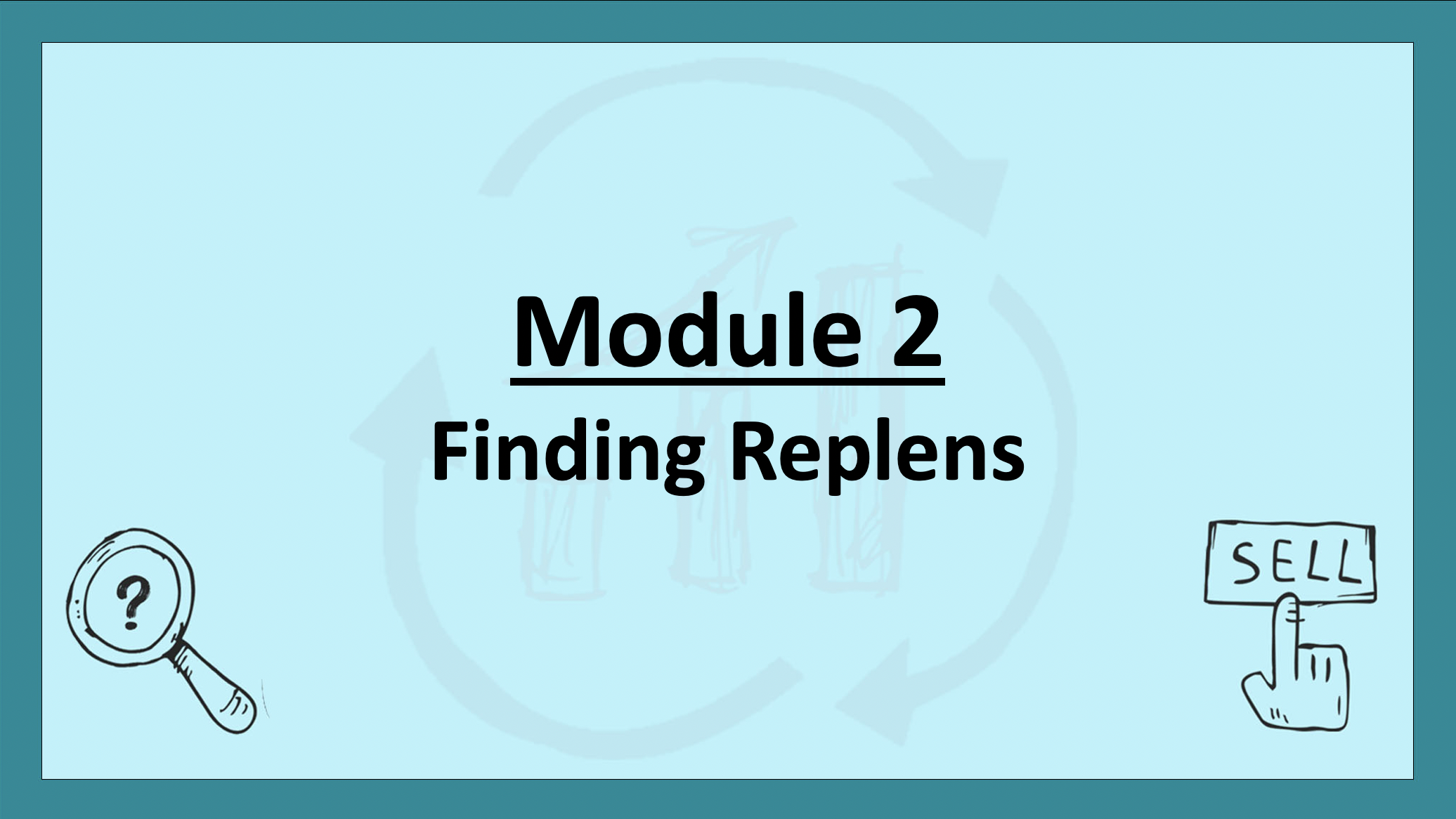 The Reseller's Guide to Replens
Find Profitable Amazon Inventory
to Sell Again and Again
In this 6-video module, you'll discover that you can find replens almost anywhere and with any reseller strategy. From retail and online arbitrage, to wholesale and beyond, potential replens are all around you. In this module we'll discuss how to find these replens and the countless possibilities of where and what you can find when it comes to profitable replens. These videos will help you expand your sourcing methods in order to find more replens.  
VIDEO 7 – Retail Arbitrage Replens
VIDEO 8 – Online Arbitrage Replens
VIDEO 9 – Wholesale Replens
VIDEO 10 – Quality Replens: Consumables
VIDEO 11 – Quality Replens: Seasonal Replens
VIDEO 12 – Quality Replens: Anything!
Click the Image Below to Start Module 3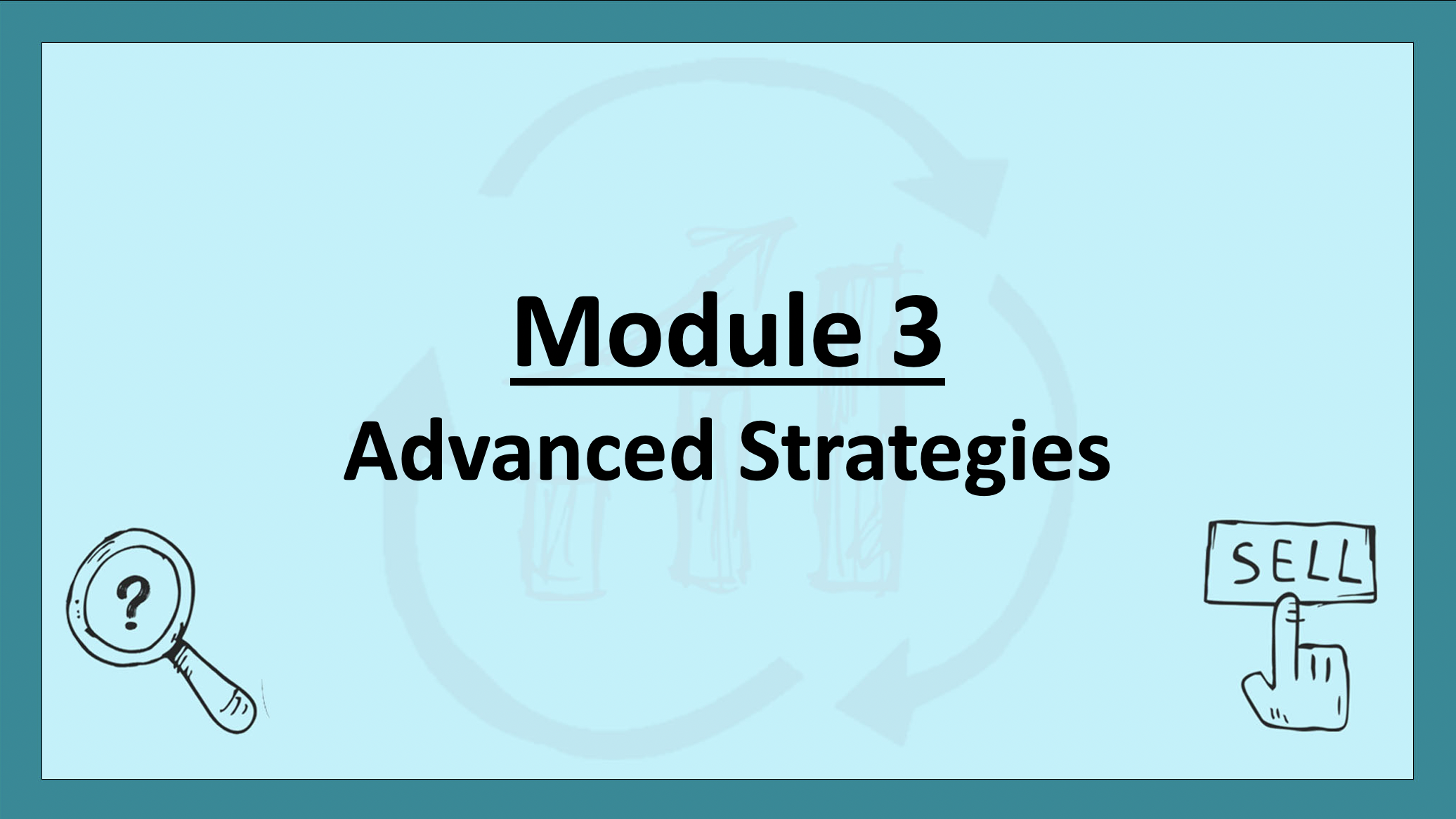 Return to the video overview page
Return to The Reseller's Guide to Replens main download page