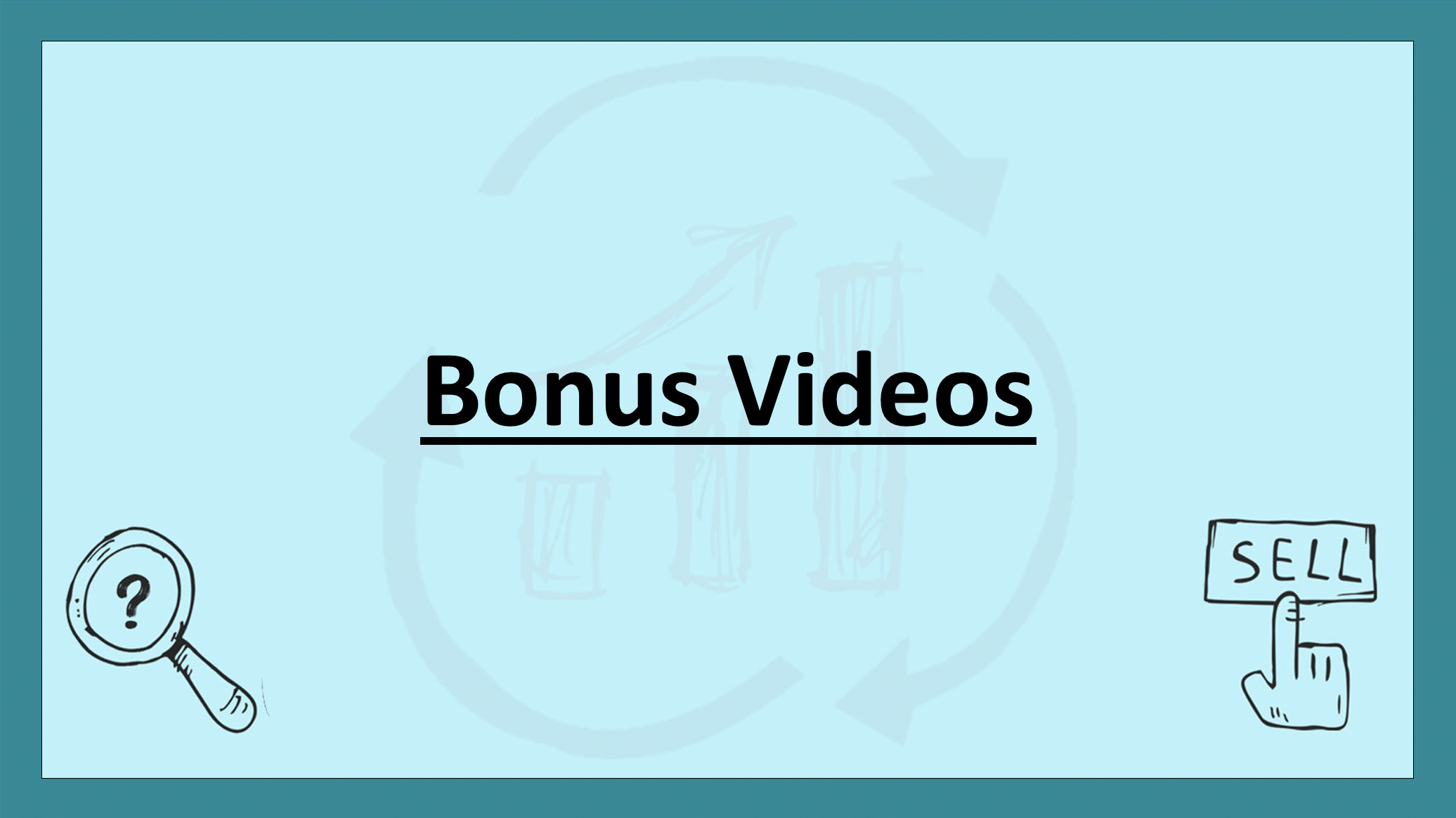 The Reseller's Guide to Replens
Find Profitable Amazon Inventory
to Sell Again and Again
In this 3-video bonus module, we'll show you the game-changing strategy to find massive success with replens as well as how to avoid the common frustrations and mistakes other sellers make. This will not only help you become successful, but help you avoid burnout, frustration, and the temptation to quit. We'll also show you how to make the best decision possible on the actual number of units to purchase when you find a potential replen. We'll walk you through the thought process to make sure you don't buy too few units, or worse, too many. Finally, we'll show you even more Keepa confirmed replens (like we did in Module 1, Video 6) so you have even more opportunities to see our thought process in action when sourcing for replens with confidence. 
Bonus Video #1 – The Failure Proof Replen Success Strategy
(Scroll down for Bonus Videos #2 and #3)
Bonus Video #2 – How Many Replens Do I Buy?

Bonus Video #3 – More Keepa Confirmed Replens

Return to the video overview page
Return to The Reseller's Guide to Replens main download page