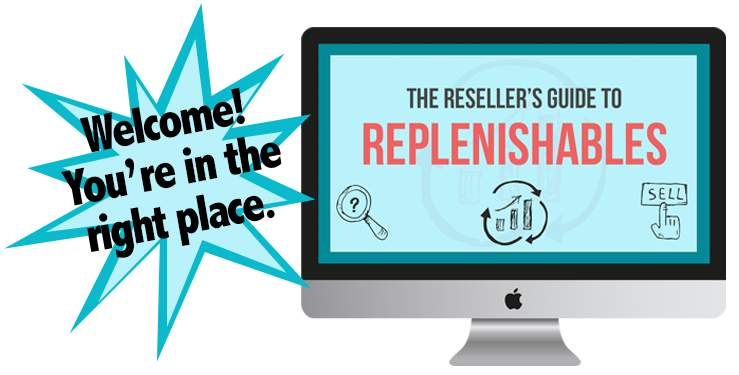 The Reseller's Guide to Replens
Find Profitable Amazon Inventory
to Sell Again and Again

Thanks for enrolling in The Reseller's Guide to Replens. I'm confident this video course will help you find more and more items that you can sell (and restock) again and again on a consistent basis. The course will not only help you sell more inventory, but it will also help boost your profits and maximize your savings.
Seriously, it's less than 5 minutes and will show you how to make the most of The Reseller's Guide to Replens course (and how to get free updates for life).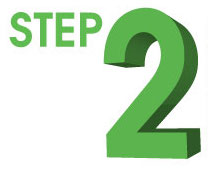 Access the video course, the ebook & the bonuses 
Watch The Reseller's Guide to Replenishables video course
To watch the video course, click here or on the image below to be taken to the video page. Scroll down below to access and download the ebook and bonus material.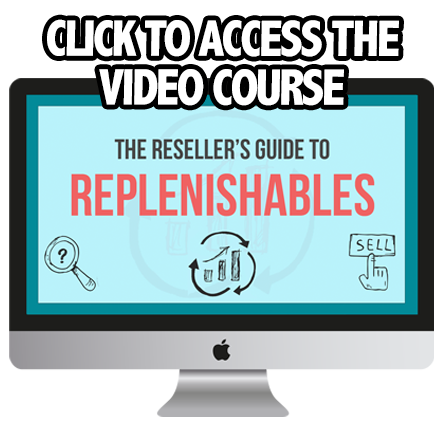 Read The Reseller's Guide to Replenishables PDF eBook
To download and access the ebook, click the image of the book or the first link in the section below. Keep scrolling down to access the bonus materials.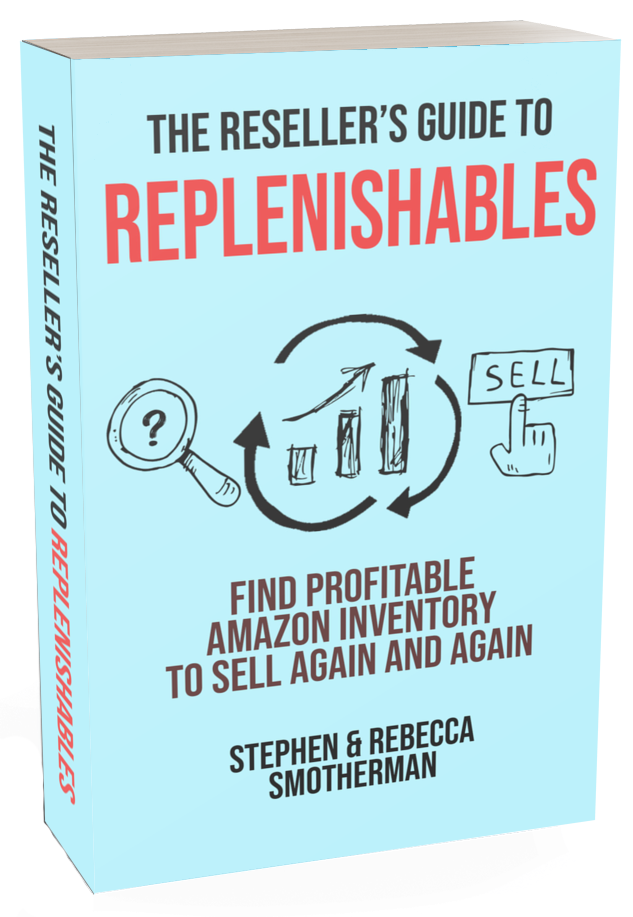 Download The Reseller's Guide to Replenishables
Learn how to send this book to your Kindle
Learn how to send PDF to be printed and spiral bound
Note: If you need a copyright release form to give your printer, contact me.


Your Valuable Bonuses: 

Bonus Material – Not only do you get the The Reseller's Guide to Replens video course, but you also get these 5 valuable bonuses at no extra charge.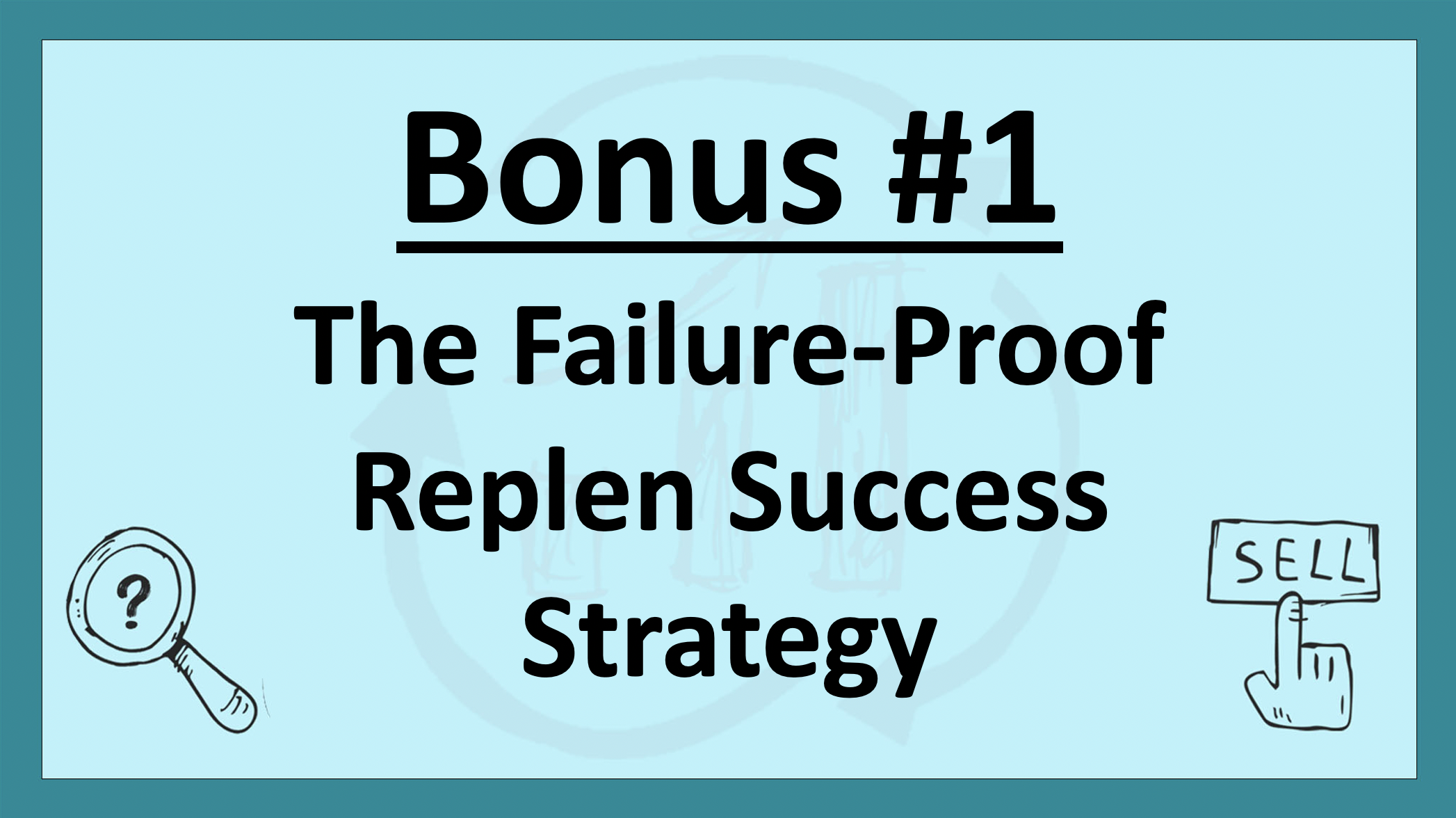 VIDEO – The Failure-Proof Replen Success Strategy – In this bonus video, I'll show you the game-changing strategy to find massive success with replens by avoiding the common frustrations and mistakes other sellers make. This will not only help you become more successful, but will also help you avoid burnout, frustrations, and the temptation to quit. Watch now.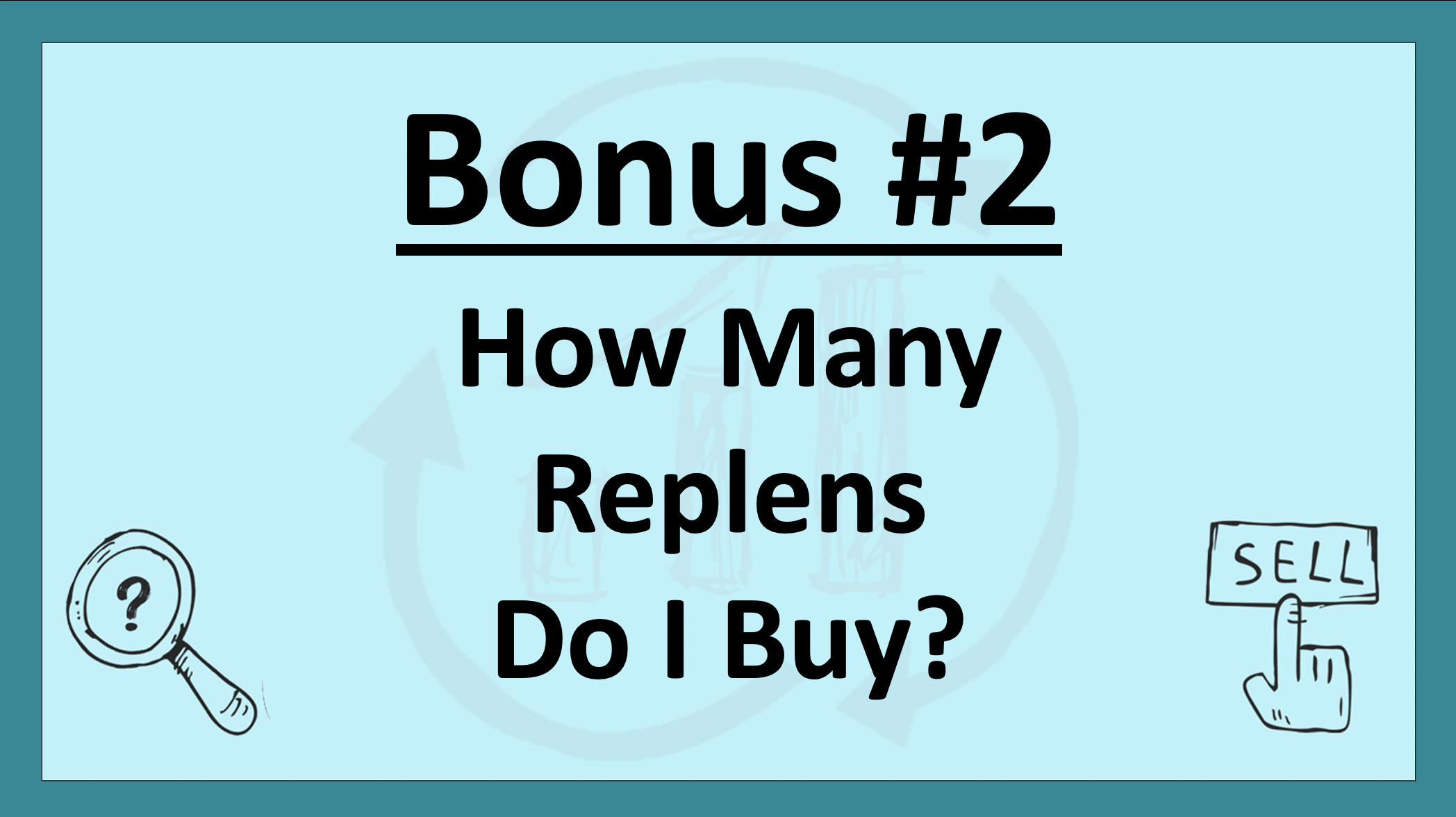 VIDEO – How Many Replens Do I Buy? – In this bonus video I'll also show you how to make the best decision possible on the actual number of units to purchase when you find a potential replen. I'll walk you through the critical thought process to make sure you don't buy too few of an item, or worse, too many of an item. This is a skill that will help you greatly in your replen success journey. Watch now.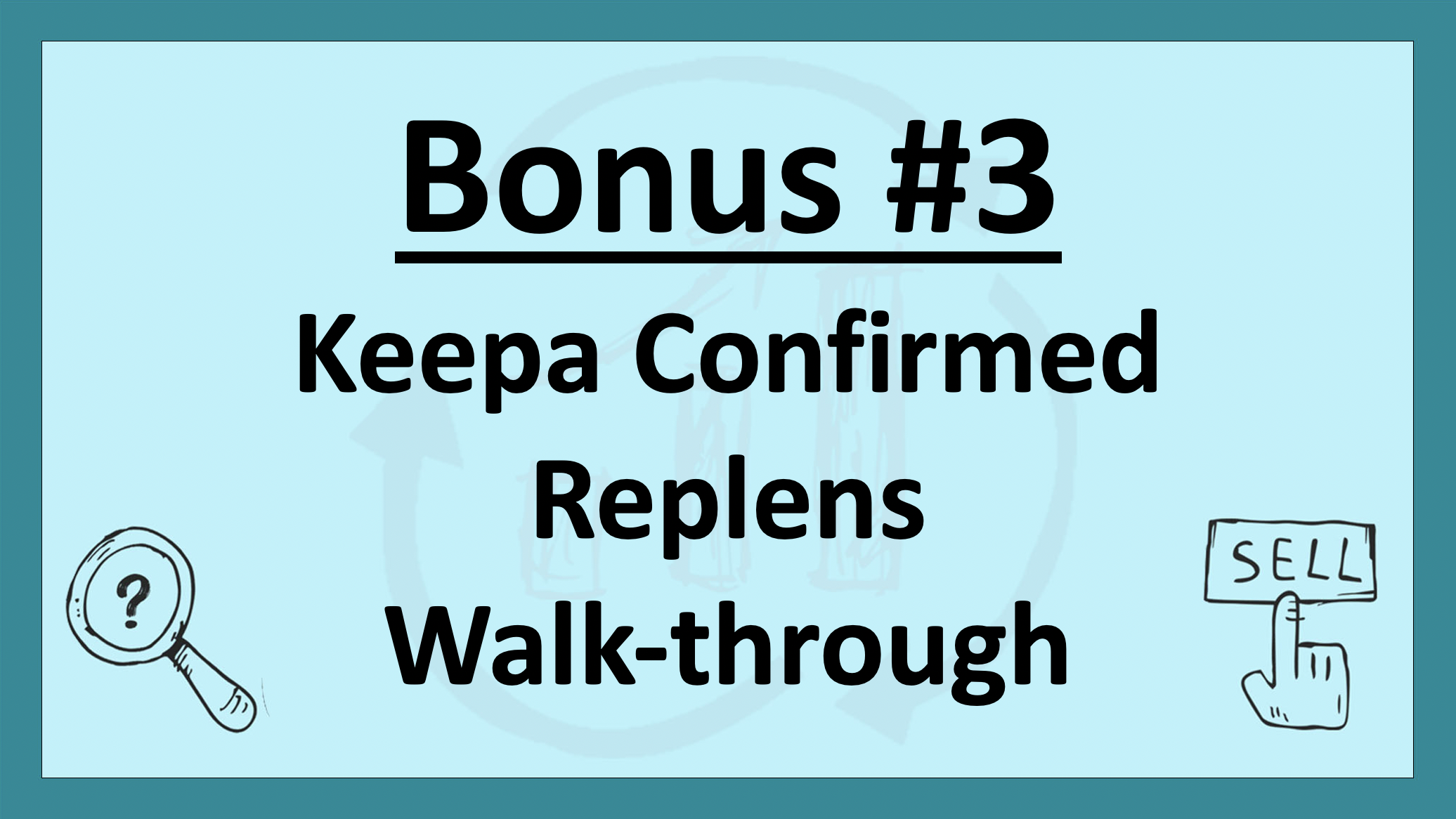 VIDEO – Keepa Confirmed Replen Walk-through – This video includes more screen capture walk-throughs (like the ones featured in Chapter/Video 6) of Keepa Confirmed Replens, as well as examples of items we decided were not Keepa Confirmed Replens. The thought process of deciding whether or not an item is a replen is something that takes practice over time, so we wanted to share even more examples with you to get you headed in the right direction. Watch now.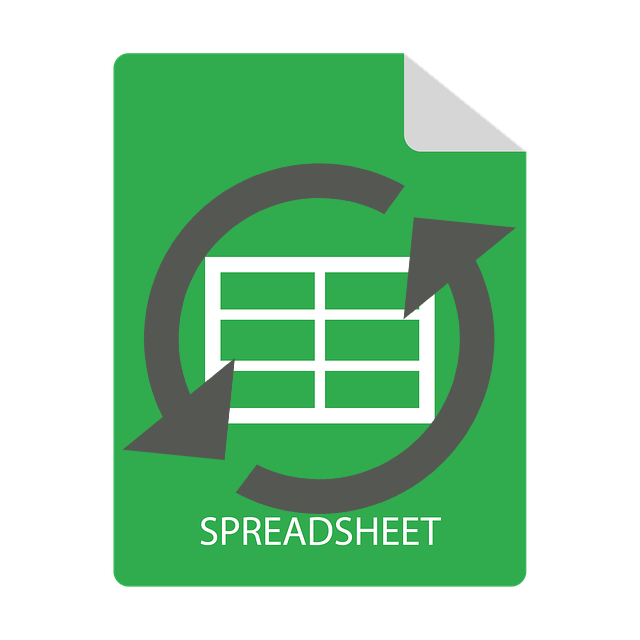 Replen Management Spreadsheet – Once you start building up a replen focused Amazon business, it's a smart move to have one place where you can track all of your replens. Nothing is worse than selling out of a good replen and then not remembering where you purchased the item from in the first place. We all think we can remember everything, but the Replen Management Spreadsheet will make sure you never forget to keep track of all of your replens. This spreadsheet will help you avoid going out of stock and will show you exactly where to find more of your great selling replen items.  Download the Replen Management Spreadsheet now.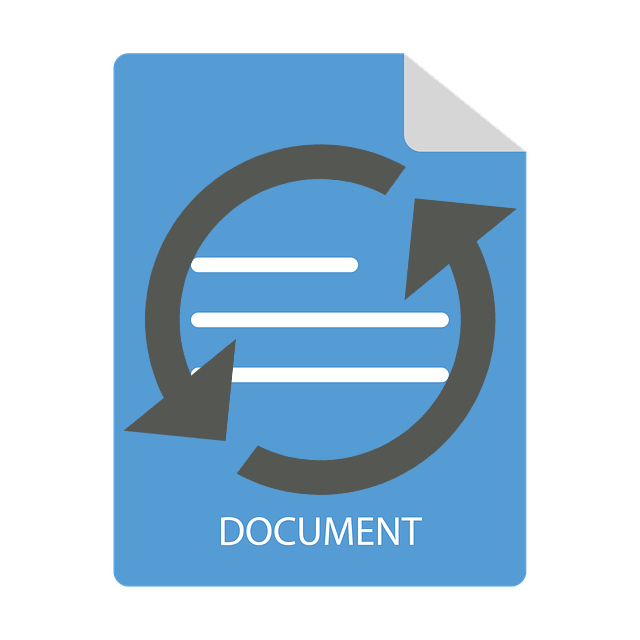 131 Replen Ideas – When sellers first begin to transition into finding and selling more replens, there is sometimes a mental block on not knowing what kind of items to look for. This PDF will give you over 130 ideas on the types of items that tend to be replenishable. These are items people tend to buy over and over again and are more likely to be a potential replen. You will still need to do your due diligence to make sure an item is actually a profitable replen (just follow what we teach you in the course), but these items might be more likely than others. Download 131 Replen Ideas now.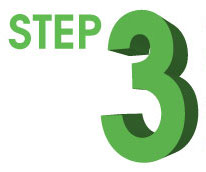 Confirm your subscription to The Reseller's Guide to Replens email list. Check your email inbox. You'll find an email from us asking you to confirm your subscription to The Reseller's Guide to Replens course owners email list (if you don't see this email, check your spam or promotions filter). On this mailing list, you'll get notifications about the FREE updates every time this course and the bonuses are updated. But in order to get the free updates, you need to confirm your subscription. And we promise, no spam will ever be sent your way.

Want Free Help with Your Amazon FBA Business?
If you're not yet subscribed to our Full-Time FBA blog, I invite you to click here, look on the right side of the page, and find a box where you can subscribe today. Once you subscribe, you'll soon start getting tips, tricks, and other articles to help you maximize your reselling profits.
We also have a YouTube channel (with over 200 free training videos) and a podcast (with new weekly episodes throughout the year) where you can learn even more at no additional charge.
Stephen & Rebecca Smotherman
Back to the Full-Time FBA home page