The information below is now outdated. Click here for the latest information.
On August 15 and February 15 of each year, Amazon charges long term storage fees for items at their FBA warehouses. If items have been at the warehouse for longer than 6 months as of the fee date, those items are charged $11.25 per cubic foot; items at the warehouse longer than 12 months are charged $22.50 per cubic foot.
In the past, Amazon has granted an exemption from the long term storage fee for one unit per ASIN. Basically, the long term storage fee only applied to items with multiple units at the warehouses. If your item was a one-off, there was no long term storage fee.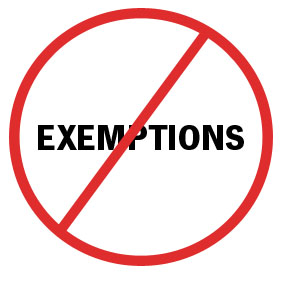 Moving forward, Amazon will now be charging long term storage fees for all items at FBA warehouses longer than 6 months as of the fee date, regardless of whether you only have one unit of that ASIN. No more exemptions for one-off items. 
If you know me at all, you know that my approach to this change is not to panic. Getting freaked out over these types of changes really doesn't help your business' bottom line. Instead, here are a few points for you to consider about the changes in long term storage fees:
5 Points to Consider about Changes in Long Term Storage Fees:
Understand that Amazon does not want to be your long term storage solution.
The above statement is nothing new. Amazon has been trying to tell sellers for the past few years that FBA warehouses cannot be their long term storage solution. When I first started selling on Amazon, there were no long term storage fees. More and more sellers began using the Amazon platform, and the warehouses started filling up. So Amazon instituted 12 month long term storage fees. The warehouses continued to fill up. So Amazon instituted 6 month long term storage fees. The warehouses are still filling up. So Amazon put in place steeper monthly storage fees during Q4, and now they're removing the exemption for one unit per ASIN for long term fees.
Surely we should be getting the picture. Amazon wants us to send inventory to FBA warehouses that will sell relatively fast. Amazon doesn't want to be a long term storage facility. To find out exactly what your long term storage fees will be, click here.
This change is an opportunity to improve your business model.
As with anything in life, mindset goes a long way towards determining our outcomes. Do you have a growth mindset or a fixed mindset about these policy changes? Do you see the fee changes as a huge blow to your business? Then it will be a huge blow to your business. Do you see the fee changes as a chance to tighten up your inventory and streamline your processes? Then your business will improve as a result.
If you sell a lot of books or shoes, these changes might impact you more because of the long-tail nature of selling in those categories. How can you approach these changes as an opportunity to adjust your business model and continue to achieve success in selling on Amazon? Look for the opportunities to grow and adapt, rather than feeling doomed because things will be different moving forward.
The term "long-tail" is being redefined.
Whether we like it or not, 6 months just became the new long-tail. In the past, long-tail might be as long as 2 or 3 years. But unless you can find items with such a massively high return on investment (ROI) that you can absorb the monthly storage fees and long term storage fees on one-off items, long-tail might need to be no more than 6 months moving forward.
Do we like these changes? Not really. Will it shut down our business? No, because we have a balanced inventory model that depends on fast nickels, slow dimes, and really slow quarters. Fast nickels make a lower ROI, but they do it relatively quickly. Slow dimes take a bit longer to sell, but we get higher ROI. Really slow quarters have fantastic ROI, but who knows how long it will take to sell. Moving forward, we have to make sourcing decisions based on whether or not storage fees will eat into the ROI too much on our slow quarters. For some sellers, this isn't a huge deal; for others, you might want to redefine your parameters for what types of long-tail items you are willing to source.
Now is the time to be more proactive about repricing.
Whether you choose to manually reprice as we do (see how we do it in this blog post) or subscribe to a repricer, now is the time to make sure your inventory is priced competitively.
Please do not hear me say, "Drop your prices! Sell it all NOW!" What I'm saying is that if you've been accustomed in the past to setting your prices when you send in inventory and then never looking at the prices again, you're going to need to adapt and begin checking your prices on at least a semi-regular basis to make sure they're still competitive. Be proactive in repricing throughout the year so that you don't have to be reactive in repricing every August 14 or February 14 to avoid long term storage fees.
Consider tightening your sourcing parameters for the future.
Moving forward you might need to change how you decide whether or not to buy an inventory item. You might need to look for items with a lower sales rank or with fewer competitors, in order to get a faster sales velocity. I highly recommend learning how to read Keepa graphs so you can make smarter sourcing decisions.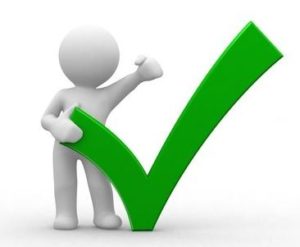 Ultimately, these changes to long term storage fees can have minimal negative effects and actually have positive effects on your Amazon FBA business if you handle them correctly. A few positives I see potentially happening as a result of these changes:
* We can improve our skills as sourcers.
By tightening our sourcing parameters and looking for faster moving inventory, we will expand our abilities as sourcers. It may seem slow going at first, but over time we will be able to find better inventory much faster.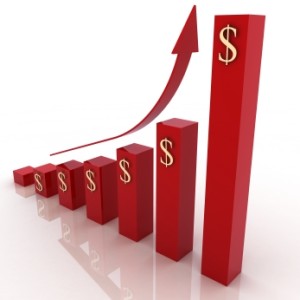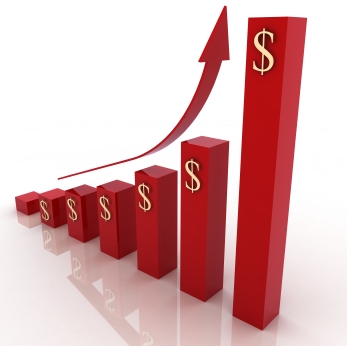 * These changes will likely weed out our competition.
New fees are a hurdle that many sellers won't want to jump over. Many sellers are likely to give up when the going gets tough and move on to another venture. That's less competition for us…so stick with it and don't be one of the ones to move on!
* Finding faster turning inventory will improve your bottom line.
If you improve your sourcing skills and find better inventory, you will get more sales and make more profits. You will have higher disbursements that you can then reinvest more quickly into more inventory…again and again. Thank you, Amazon, for helping us get more sales in the long run!
If you want more from me on this topic, be sure to watch the video below. This blog post is full of the highlights, but in this video, I add even more thoughts, tips, and strategies to handle this recent change.
So how are you going to handle these changes? Are you going to have a growth mindset and leverage these fee changes into an opportunity to improve your business?