If you sell shoes on Amazon, you likely received an email or saw in your Seller Central dashboard news that starting on August 30, 2019, Amazon will start enforcing shoe size requirements for all shoe ASINs.
This news caused some confusion for shoe sellers about what exactly Amazon is expecting sellers to do to meet these requirements, but if you keep reading through their email you will see that they have provided several very helpful links to more thoroughly explain their reasoning for this change and how they expect sellers to comply.
In the rest of this blog post, I will summarize my main takeaways from these new shoe size requirements, as well as provide their links for more info.
Why is Amazon is going to enforce this new requirement?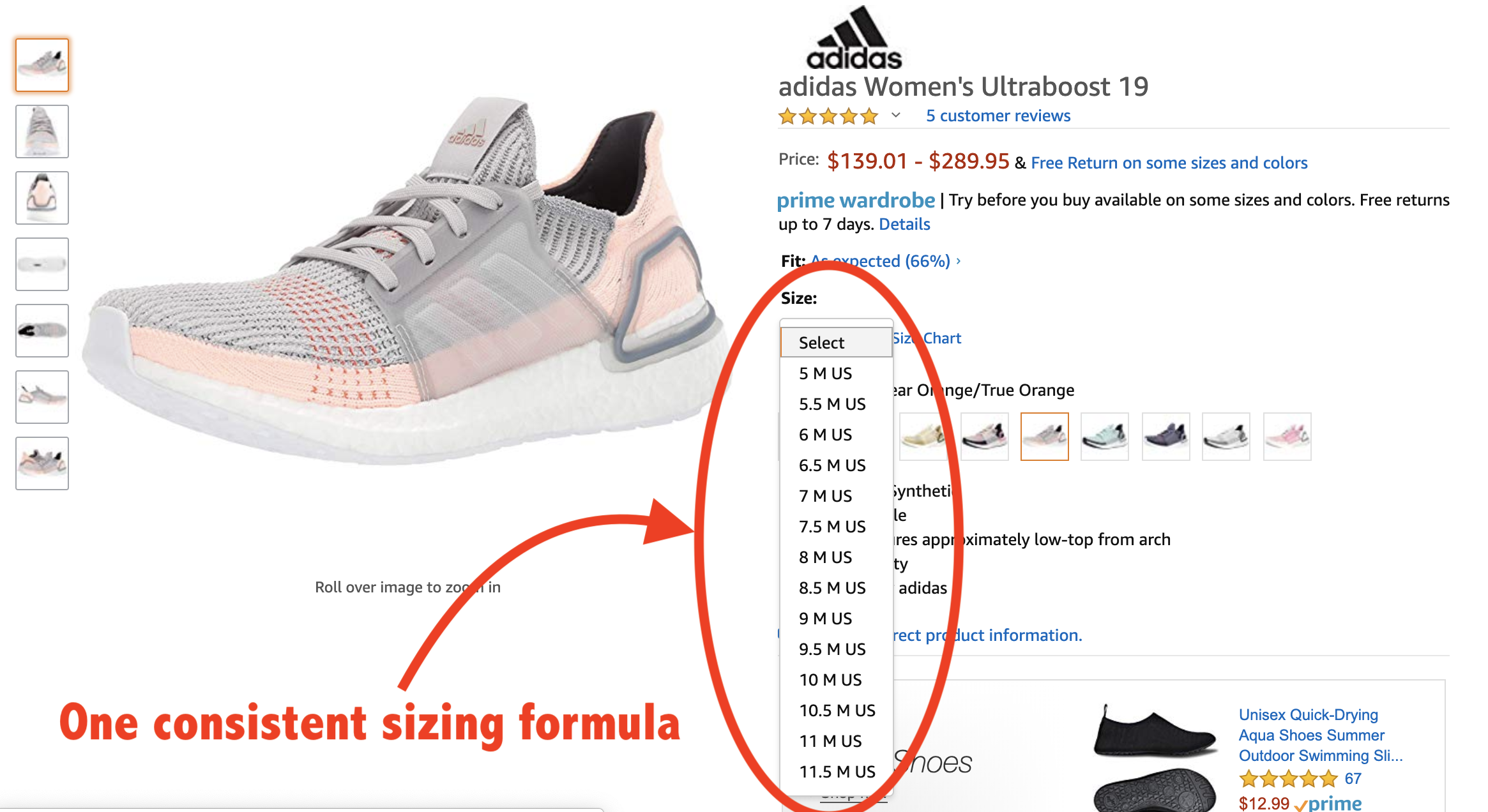 If you've been selling shoes on Amazon for any amount of time (or if you've made a personal purchase of shoes on Amazon for your own use!), you have likely seen how frustrating the dropdown menus for sizes on some shoe listings can be. Some of these listings are a total mess, with no consistency from one size to the next. You might have 7M US, 7 ½ B US, 8 m US, and 8.5(B) – US all in one dropdown menu. Do you notice the differences in spacing, capitalization, and punctuation, not to mention the use of M versus B to show the width? Amazon is wanting every size in every dropdown menu to follow one consistent sizing formula. (As a former English major and a current editor, this change makes me want to sing hallelujah! Bring on the consistency! Let consistency reign!)
You should read the entire FAQ that Amazon published about these new shoe size requirements, but I'll quote a couple of important parts of their reasoning here:
"Why is Amazon now enforcing the shoe size guidelines?
Amazon believes that customers are entitled to shop in sizes they understand. Unintelligible sizes clutter the size dropdown and lead to duplicate products. In addition, products with clean sizes are discoverable via size and width browse refinements and show better sales conversion compared to products with size defects. Amazon is committed to helping selling partners meet this data quality bar by providing detailed guidelines during all steps of the listing process.
"How does this benefit my business?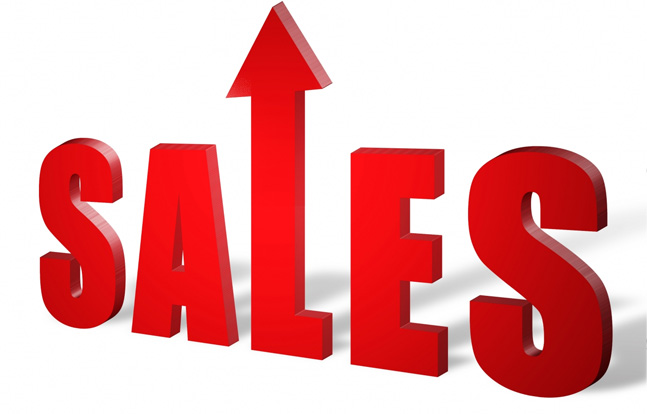 Standardized sizing improves the customer's shopping discovery and purchasing experience. We found ASINs with a valid size name had a higher percentage of Glance Views (GV) compared to ASINs with non-valid size names."
Bottom line, customers are frustrated with cluttered and unintelligible dropdown menus, and they're not buying as many shoes because of it. Amazon has the data to back it up.
So what do I need to do now? What does Amazon expect from me after this email went out?
If you received the email from Amazon about shoe size requirements, it stated you received it "because you might be selling shoes with non-compliant shoe sizes. As a result, we're requesting that you proactively update shoe sizes that do not satisfy future requirements."
Notice the word might in that first sentence. Receiving this email isn't a guarantee that any of your shoe listings will be affected. My guess is anyone with shoe ASINs in their inventory probably got this email.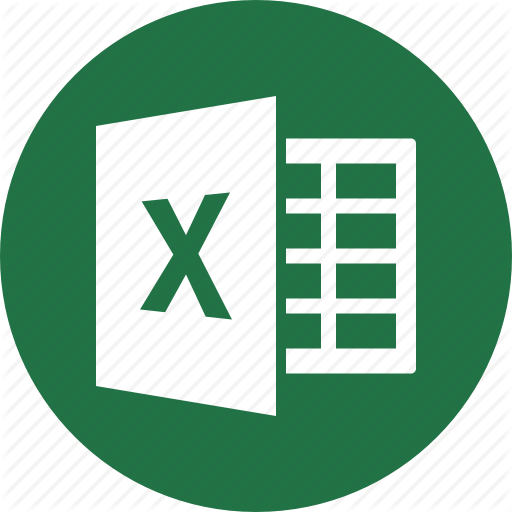 Basically, Amazon wants shoe sellers to start being proactive about making sure their shoe listings have standardized shoe sizes that appear in the dropdown. To that end, they included a link in the email to an Excel spreadsheet listing all of the acceptable shoe sizes for the US marketplace. I downloaded that spreadsheet in order to glance through it, and I found myself scrolling through 18,737 lines. That's a lot of shoe sizes! And that's just for the US marketplace. Other marketplaces will have other shoe sizing standards.
So what do you need to do? Be aware that by August 30, 2019, you will need to have standardized sizing for your listings, or they might not be available to purchase: "Shoe sizes which do not meet our standards might be removed from display on detail pages after August 30. This applies to newly created ASINs as well as existing ASINs. Additionally, these changes will also take place in other regions throughout 2019 or 2020."
You will need to edit your listings to conform to the list provided by Amazon. The FAQ states that the "new footwear_size attributes will become visible to selling partners on May 30, 2019 across all 3P listing experiences (custom templates, XSDs, 1 by 1)."
At this point, I suggest a couple of actions:
Begin thinking through a plan for dealing with your existing listings when the time gets closer for Amazon to begin enforcing these requirements. Personally, I don't want to invest a ton of time in May and June to update listings that I hope I will be sold out of by August 30. But I do want to put a plan in place for July and August and how I want to begin addressing my existing listings.
Start thinking through how this will impact your sourcing for new listings moving forward. I've always been picky about not buying shoes to resell on listings with cluttered dropdowns, but I will become even pickier moving forward. I don't want to buy shoes that will require a lot of work to update listings over the next few months.
UPDATE FOR SEPTEMBER 2019: Amazon is starting to move shoe listings with non-compliant shoe sizing into stranded inventory. I recommend dealing with your shoe listings as the problem arises (i.e. when they move to stranded), rather than dealing with them preemptively, simply for the sake of not wasting time and effort when there's no problem in your inventory. I've made a video showing you how to deal with these shoe listings in your stranded inventory. Click here to watch the video, and go to the 9:53 mark if you want to skip the introduction and get straight to the screen capture walk-through.
Will these new requirements affect some sellers more than others?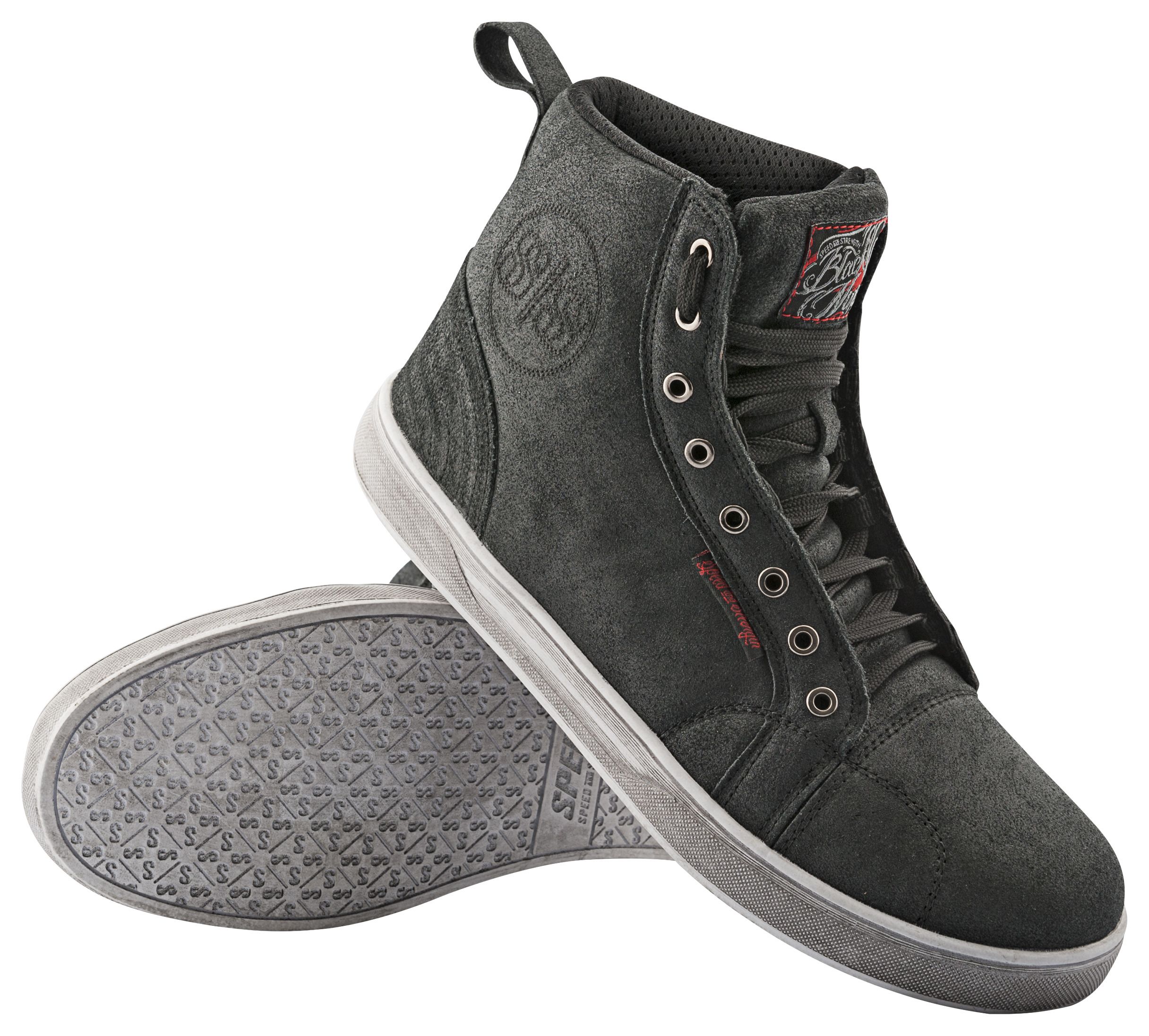 It's likely that some sellers will see more problems with their shoe listings than other sellers do. Obviously, the more shoe ASINs you have in stock, the more potential updates you will need to make. As I scrolled through the Excel spreadsheet of acceptable sizes, though, and as I read through the FAQ, a few types of shoes jumped out at me that will likely pose more problems with standardized sizing, mostly because they already have lots of problems with consistency within dropdowns on shoe listings:
Kids' shoes – The divisions between toddler, little kid, and big kid shoes will need to be clear and consistent across all listings.
Unisex shoes – Shoes that are listed with unisex sizing (that is, they include both the men's sizing and the women's sizing in one line of the dropdown) will need to be clear and consistent across all listings.
Shoes with EU or UK sizing – This is potentially a big problem for sellers who sell shoes with EU or UK sizing listed either by themselves or beside the US sizing in one line of the dropdown. Moving forward, Amazon wants the US marketplace to ONLY have shoes listed with US sizing. They will not accept EU or UK sizing on the US marketplace, and they will not translate sizes from one marketplace to another. You must provide the US sizing for your shoes, and you will need to provide a sizing chart if the shoe packaging doesn't actually have US sizing on it.
Whew. That's a lot to think about as a shoe seller on Amazon. Honestly, though, I'm super excited about this change! One of my biggest frustrations with selling shoes on Amazon is the number of times I have to pass up a profitable shoe buy because the listing is awful and has a horrible dropdown of sizes. I'm excited that Amazon is working to make the catalog easier for customers to navigate. Sure, there will be some headaches along the way as they work out all the glitches and get everything into conformity. But in the long run, this requirement will be a huge benefit to customers and sellers alike.
To read the new page with Amazon's Shoe Size Standards, click here (Seller Central log-in required).
To read their Shoe Size Standards FAQ, click here (Seller Central log-in required).
To download Amazon's Valid Shoe Sizes Excel spreadsheet, click here.
Do you have any questions or helpful comments to add to the discussion? Please leave us a comment below! (Note: No one has time to deal with negativity over this issue, so any rants about Amazon or these new requirements will be deleted. We all know compliance will require some work, but please rant elsewhere.)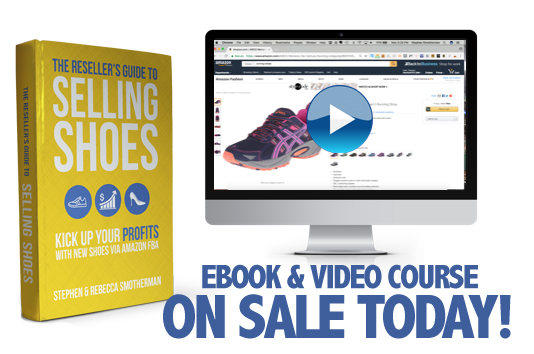 If you're ready to step up your game with selling shoes on Amazon, check out our course, The Reseller's Guide to Selling Shoes: Kick up Your Profits with New Shoes via Amazon FBA. It's a combination ebook (100+ pages) and video course (over 4.5 hours of no-fluff content) that will help you avoid all the mistakes we made and get your shoe selling off on the right foot.
Click here to find out more about how this course can impact your Amazon profits.