I probably don't have to convince you that wholesale sourcing can be a highly profitable way to find inventory for your Amazon FBA business. I'm guessing that if you are reading this blog post, you have dipped your toes into wholesale sourcing and you're looking for how to expand or streamline the wholesale aspect of your business.
Most of what we've covered so far in previous blog posts (including how to find wholesale accounts and how to land wholesale accounts) is just scratching the surface of building up the wholesale side of your FBA business. In this blog post, I want to spend some time talking about advanced strategies to use with wholesale sourcing for FBA. My hope is that this article will help your wholesale sourcing become an even more profitable addition to your business.
The four tips below are techniques I have used over the past few years to strengthen my wholesale business:
Hire a virtual assistant to outsource your research.
Researching products can become quite tedious, including tasks such as the following:
Sorting through items in a wholesale catalog
Finding those products on Amazon
Making comparisons with prices
Checking out the sales rank and other important factors
And so forth
Many of those mundane, repetitive tasks can be outsourced to a virtual assistant (VA). Several great websites make hiring domestic or international VAs an easy part of your business, including the following:
Upwork.com
Onlinejobs.ph
The great thing about Freeeup is that their VAs are already trained and ready to go with handling tasks related to selling on Amazon or eBay.
Think about the potential for maximizing your time and efforts so that you can make more profits – you hire someone at a reasonable price to take care of mundane tasks, and you buy back your own time to spend on more profitable tasks as a business owner. Hiring VAs to sort through catalogs, do product research, and make spreadsheets for you is a great way to increase your profits at wholesale sourcing.
Use online scanning tools to speed up the research process.
Once you have a spreadsheet of all the products you want to compare from a wholesale source to the Amazon catalog, you can drastically reduce the time required for comparisons by using an online tool to scan your spreadsheet. I recommend both OAXray and Tactical Arbitrage as excellent tools for scanning wholesale spreadsheets.
The number of hours you will save using these types of scanning tools is almost incalculable. In a matter of seconds or minutes (depending on the size of your spreadsheet), you can scan all of the title, UPC, and pricing information for your wholesale leads. The results of the scan will give you information about return on investment (ROI), profits, and links to valuable historical data from Keepa and CamelCamelCamel. I honestly would not try to do my wholesale product research without these types of scans.
For an extended 10-day free trial of OAXray, go to www.fulltimefba.com/oaxray.
For an extended 10-day trial of Tactical Arbitrage, go to www.fulltimefba.com/ta and use the code FULLTIME10.
(Note: Both of these scanning tools are also excellent ways to drastically reduce the time required for online arbitrage sourcing.)
Join the newsletters of your favorite wholesale sources.
If you want to save even more money off your buy cost and make even more profits on your FBA sales, I recommend subscribing to the email newsletters of the wholesale companies you regularly source from. Just like with online retailers, many of these wholesale companies will have periodic sales or free shipping offers. If you join their newsletter list, you will get early notice of these sales and can take advantage of the pricing opportunities.
There are two main ways I use these sales to increase my wholesale profits. First, I stock up on my regular inventory items at a lower buy cost, and I can increase my profit margin on items I already know will sell well. Second, when I hear about a sale at one of my wholesale suppliers, I reevaluate all of their catalog using the discounted pricing, not just the items I already buy on a regular basis. In this way I can find items that may not be profitable for me at the regular price, but with a percentage off those items would be great to sell via FBA.
Use an inventory tracker so you don't lose out on sales.
Once I had several wholesale accounts up and running with recurring purchases, I quickly realized how difficult it is to keep up with when to reorder items so that I don't lose out on sales due to my items going out of stock on Amazon. I now use Forecastly to let me know when my inventory levels are getting low enough that I should reorder.
After you go to all the trouble of finding a great wholesale item to sell and replenish on Amazon, you don't want to miss out on sales because you let the item go out of stock. You can customize Forecastly with your preferences to make sure you give yourself plenty of lead time to reorder the item, have it shipped to your prep center or home, and then have it prepped and shipped to Amazon to be checked in and available for sale via FBA.

Those are the top four ways I use advanced strategies to maximize my wholesale profits. Once you get a wholesale system up and running, you will find that using these types of techniques will allow you to save even more time and make even more money in your Amazon FBA business through wholesale sourcing. I'd love to hear from you in the comments below if you have any additional strategies you've used to take wholesale profits to the next level.

If you're ready to take your Amazon business to the next level, I highly recommend investing in The Wholesale Formula.
SPECIAL BONUS: I believe in this course so much that I'm ready to give you a special bonus package worth over $1000. If you purchase The Wholesale Formula through my link, then I will give you access to ALL of my active digital ebooks and video courses for FREE! You'll get:
JumpStart Amazon ($397 value)
Next Level Amazon ($177 value)
The Reseller's Guide to How to Keepa Camel ($97 value)


The Reseller's Guide to Selling Shoes ($87 value)
The Reseller's Guide to a Year in FBA ($117 value)
Married to Reselling ($27 value)
The Reseller's Guide to Board Games ($49 value)
The Reseller's Guide to Sales Rank ($14 value)
And our newest course launching sometime in 2019 ($37 value)
That's over $1000 in bonuses (so far – yes, there are more coming). These are not made up prices for items I never sell… this is $1000+ in real content that I regularly sell at full price all year long. You can get it all for free by choosing to invest in The Wholesale Formula through my link.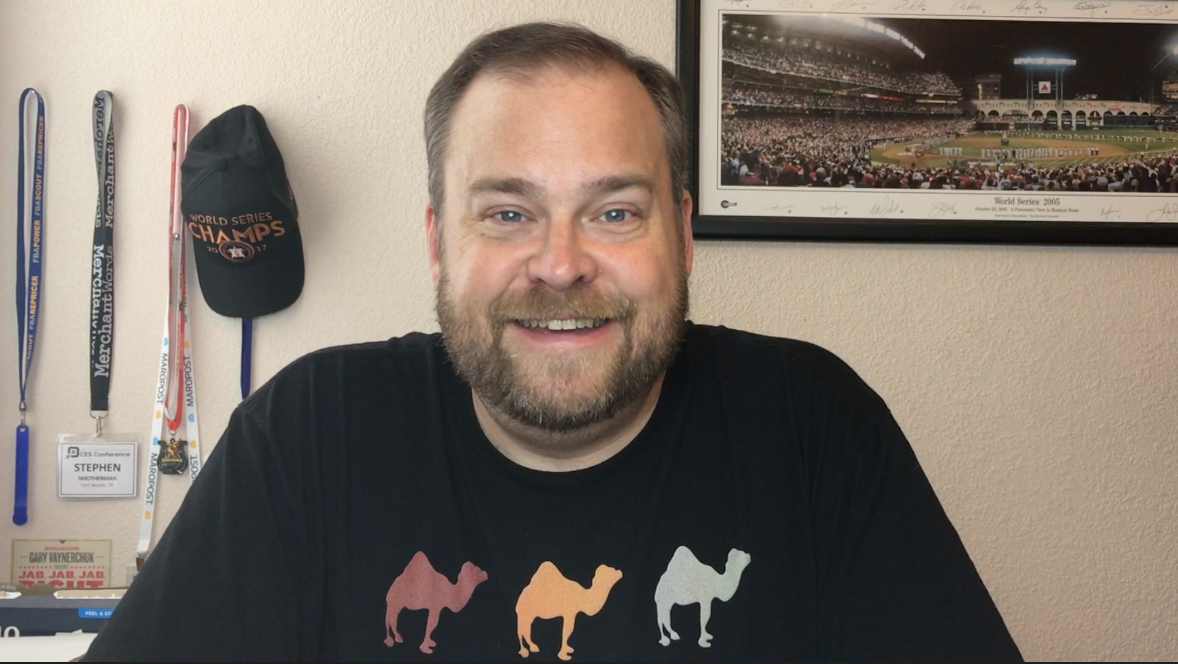 PLUS this exclusive master class: How to Maximize Your Profits with The Wholesale Formula. In this master class, I'll teach you:
How to turn the wisdom of The Wholesale Formula into actual results.
What to expect in your first few months of buying from wholesalers.
How to overcome your fears of securing new wholesale accounts.
Strategies to succeed with wholesale while still doing RA, OA, or both!
How you can outsource key parts of wholesale to free up more time.
and so much more!
Again, this exclusive master class is only for those who purchase The Wholesale Formula through my link.
PLUS THIS TOO: The Wholesale Formula Viewing Plan
Another bonus? Why not!? If you get The Wholesale Formula through my link I'll also throw in The Wholesale Formula viewers' guide. One of the few negatives that comes with purchasing any video course is feeling overwhelmed with all of the videos you need to watch and learn from. Which videos are the most important? Is there a video I can watch later?
In this exclusive bonus, I'll give you my Wholesale Formula viewers' guide that will outline the best way to consume the training videos. I'll break all the videos down into a simple plan for you to follow to maximize your time and investment.
Thats over $1000 in FREE bonuses just for choosing to get The Wholesale Formula through my link.
Here's the deal though. The cart for The Wholesale Formula is only open for a few short days. In fact, your opportunity to get The Wholesale Formula, plus over $1000 worth of bonuses from me, will expire in:

Not only that, but this is the very last time that The Wholesale Formula will be offered at the current price. Sometime next year, when the cart opens again, the price will be significantly higher. This will be the last time The Wholesale Formula with be available at its current cost.
The Wholesale Formula is a course that I personally took that finally helped add wholesale to my Amazon business model. I actually have been through three wholesale courses, and The Wholesale Formula was the only one with the wisdom to actually bring about quick results.
If you're curious about what comes with The Wholesale Formula, you can click here to find out more. The package includes a full length wholesale video training course, replays of all the previous webinars, as well as access to new webinars that will be recorded live this year.
You also get access to an exclusive Facebook community of other sellers who are learning wholesale, where you can ask questions and learn more. On top of even more bonuses, you'll also get free updates every time The Wholesale Formula course is updated, and more!
The lifetime free updates are amazing. I first got The Wholesale Formula back in 2016, and every time they update it or add new videos I get a notification. Then I can plan the best time to learn the latest strategies and tips about wholesale – without paying another dime.
One of the best parts of The Wholesale Formula is their money back guarantee. If you're not satisfied with the course, you can get 100% of your money back. You really don't have anything to lose here, but so much to gain.
Again, your opportunity to invest in The Wholesale Formula (before the price goes up) ends in:

Find out more about The Wholesale Formula today.