The Reseller's Guide to
How to Keepa Camel

Using Amazon Sales History to Make Smart Sourcing Decisions
Have you ever wondered what it would be like to buy inventory that almost always sells quickly?  Do you ever get frustrated because it seems like by the time your inventory arrives at Amazon, your competition has "tanked" the price and you're not able to sell your inventory at the prices you wanted? If it seems like your Amazon sourcing is more of a gamble than a sure thing, then this course is for you.
The Problem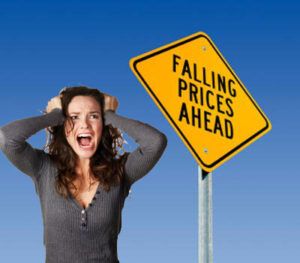 A little over a year ago I started to get frustrated that many of the items I would send to FBA wouldn't sell very quickly… and some not at all. I couldn't figure out why. The sales rank and price looked awesome when I first sourced these items, but by the time my inventory was checked in to Amazon, the prices had tanked, and my profit margins were gone. Not only that, but I ended up having to reprice my inventory over and over just to get some of my capital back. And for the items I didn't reprice, it would take forever just to sell – and some never sold at all. 
Don't get me wrong… this didn't happen to all of the inventory I was sending to Amazon. I still sold enough items to earn a decent income, but it drove me crazy how many items I would try to sell for a profit, but I ended up just breaking even or even losing money. I knew this was not a sustainable business model. There had to be a better way. 
The Discovery

I determined that I was going to get to the bottom of what was going wrong and committed myself to finding the solution. After a lot of trial and error I discovered three truths that totally changed how I was sourcing inventory to sell on Amazon: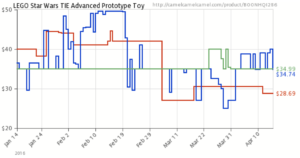 Truth #1 – The prices on Amazon are constantly changing.
Truth #2 – The sales ranks on Amazon are constantly changing.
Truth #3 – There are free tools I can use to see both price and sales rank history. 
Did you know that an item's sales rank changes every hour? Every hour! I finally figured out what was going wrong! When I was sourcing for inventory, I was making almost all of my sourcing decisions based on that day's sales ranks and that day's pricing. Why I would ever expect those items to keep the same high prices and low sales ranks by the time I bought them, prepped them, and sent them off to Amazon is beyond me. 
The Solution
If only there was a program that provided both pricing and sales rank history for most of the items on Amazon. If we had a program like that, then we could determine what each specific item's average sales rank was… and the prices those items usually sell for. Good news! Both CamelCamelCamel and Keepa gather, store, and display the data from the pricing and sales rank history for most items being sold on Amazon. Now, when I'm sourcing for inventory through retail and online arbitrage, I take a few extra seconds and check the CamelCamelCamel and/or Keepa data and make a much smarter sourcing decision. By using these two amazing resources, I almost never buy an item where the price "tanks," and if I do, I know that the price will recover fairly quickly. 
The Results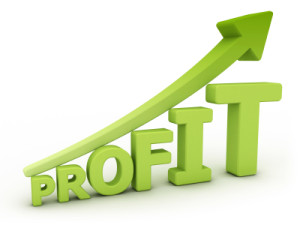 In 2014, my Amazon FBA business made over six figures in sales while averaging around 3,000 items being stored in FBA warehouses all over the country. After big sales in Q4 2014, my FBA inventory level went below 1,000 items. Then in 2015, I changed how I made sourcing decisions (by implementing both CamelCamelCamel and Keepa), and my Amazon sales increased by 50% over the year before. But get this – my sales increased, but I decreased my average FBA inventory level throughout the year to only 1,500 items in my Amazon FBA inventory at any given time. That's right, in 2015 I made around 50% more in sales than in 2014 while averaging half as many items in my Amazon FBA inventory as I had in 2014. (Also keep in mind, I did this while working part-time hours at my FBA business. If I worked full-time hours, sales would have grown even more.)
How is it possible that I was able to increase my sales while storing less inventory at an FBA warehouse? I was buying better, faster selling inventory. I began to take CamelCamelCamel and Keepa data more seriously and was able to make much smarter sourcing decisions. I was sourcing items that were selling so fast that I wasn't able to really build up my inventory to the 3,000-item level I had the year before. Discovering everything CamelCamelCamel and Keepa had to offer totally transformed my Amazon FBA business.
Free Video Lesson #1 – Intro to Camel & Keepa
Free Download – Introduction to Camel & Keepa PDF
Free Video Lesson #2 – What is Sales Rank & Why is it Important?
Free Download – What is Sales Rank & Why is it Important PDF
Who Am I? 
I'm Stephen Smotherman, and I've been selling online since 1998 and on Amazon since 2011. Since 2012, I've been making a full-time income (working only part-time hours) selling via Fulfillment by Amazon. With my FBA income, I'm able to work from home and be my own boss, as well as support my wife and four boys. I truly love helping other Amazon FBA sellers, so I decided to share all of my best strategies for making smart sourcing decisions with you. When I finally started to take both CamelCamelCamel and Keepa seriously, I was able to grow my business by over 50%, while actually keeping fewer items in stock at Amazon. I was selling things so fast, I couldn't keep up with my old stock levels. I'm confident The Reseller's Guide to How to Keepa Camel will help you take your FBA business to the next level. 
What You Can Expect
The Reseller's Guide to How to Keepa Camel is a combination book and video course that will walk you through how to use CamelCamelCamel and Keepa to make smart sourcing decisions. Both the book and the video course contain the same content, so you can choose to consume the information by either reading or watching/listening, or you can do both. The book is over 130 pages filled with teachings and illustrations that will help you understand not only how Camel and Keepa work, but also how to use them to dramatically improve your Amazon business. The video course contains over 30 video modules (with almost 4.5 hours of content) where you can see both CamelCamelCamel and Keepa in action recorded through screen capture, as I show you how to understand both tools and how to use the data they provide to make more profits than ever before. Not only do you get the book and video course, but you also get some amazing bonuses as well. But first, check out the table of contents so you can see everything we cover in the book/course.
Scroll inside the box below to check out the table of contents:
The Reseller's Guide to How to Keepa Camel
Table of Contents
Introduction (pages 6-21)
About the Author

Basic understanding
Disclaimers

Intro to CamelCamelCamel & Keepa

What is Sales Rank & Why is it Important?

How to find sales rank
Understanding sales rank

What is a Good Sales Rank?

Who's number one?
The old-fashioned way
But it's the same book!
Can sales rank be deceptive?
Average sales rank
CamelCamelCamel (pages 22-69)
Home Page

Item Searches & Price History Graphs

Price Graph Options

Price type
Understanding Amazon's price line
Chart options
The most important thing to understand
The 2nd most important thing to understand

Intro to Sales Rank Graph

Counting Sales on the Sales Rank Graph

Average Sales Rank

Average sales rank basics
Determining average sales rank
Now it's your turn

Sales Rank Chart

Sales rank chart breakdown
Sales rank differences
Intermission
The problem with sales rank
Average sales rank & the sales rank chart
Sourcing with the sales rank chart

The Fast Turn Snowball

What is the fast turn snowball?
Selling less but making more

Possible Errors & Glitches

Data not perfect?
Why I'm not worried

When Peaks Mean More Than One Sale

CamelCamelCamel Tools

Price alerts for supplies
Price alerts for items to resell
The Camelizer extension plugin
Wishlist synchronization
Camel Concierge
Seasonal Strategies (pages 70-79)
Advanced Strategies (pages 80-94)
Combining Price Graph & Sales Rank Graph

The pricing and sales sweet spot
High sales rank because of high prices

Sales Rank of Zero

What does it mean?
Smart sourcing without sales ranks
Sales ranks disappearing?

Deciding How Deep To Go on a Buy

Questions to ask before going deep
Experience leads to knowledge

How to Avoid Tanking Prices

Fear of tanking prices
Join the race to the bottom?
Supply and demand
How to avoid buying items with tanking prices
Keepa (pages 95-122)
Introduction & Graph Breakdown

Keepa home page
Searching for products on Keepa
Closer look at Keepa data
Keepa data graph options
Combining the graphs
Price tracking

Counting Sales on Keepa

Keepa Extension for Web Browsers

Compete With Amazon?

Average Sales Rank

When Amazon Goes Out of Stock
Conclusion (pages 123-133)
Analysis Paralysis

For beginners
For everyone else

Mindset Shift

Buying better inventory
Well informed sourcing decisions take time
Outcomes of smart sourcing decisions
Buy less, make more
Mindset habits

Final Thoughts

Success and failures
Did I miss something?
Final thought
In The Reseller's Guide to How to Keepa Camel, I will break down exactly how to use CamelCamelCamel and Keepa to make smart sourcing decisions. Here is just a taste of what the book and video course will have to offer:
How to read and understand CamelCamelCamel and Keepa graphs

How to buy inventory where the price doesn't "tank" all the time

How sales ranks can be deceptive (and what to do about it)

How to count the number of sales of an item (and to know how many sales to expect in the future)

Mastering seasonal sourcing and pricing strategies 

How to know exactly which is the best price to sell your items for

How and when to compete against Amazon (and win!)

How to know how deep to go on an inventory purchase

Which piece of data is most important for making smart sourcing decisions

How to use the Fast-Turn Snowball method to build up income momentum

The biggest problem with sales rank (and how to overcome it)

Mastering advanced sourcing strategies to take CamelCamelCamel and Keepa to the next level

How to be the first to know about a possible Amazon-to-Amazon flip

How to deal with a sales rank of zero while sourcing

The key mindset shift you need to make to find success faster

and so much more!
How much is smart sourcing worth to you?
The Reseller's Guide to How to Keepa Camel is a one time charge of only $97. With over 140 pages, over 30 video modules, as well as 4 amazing bonuses, this guide is a bargain when you think about the time and money you will save by making smart sourcing decisions. Imagine not having to reprice a huge chunk of your inventory every month… Imagine finding inventory that actually sells at the price you list it for… Imagine your increased disbursements with items selling faster than ever before. This course is filled with everything I know about how to make the most of both CamelCamelCamel and Keepa. Plus, when you get the course, you'll be automatically enrolled into the lifetime ownership program. This means that every time we update the course, you'll get the updates for free. Not only that, but I offer a 60-day 100% refund policy… so you have nothing to lose.  

Bonus Material – Not only do you get the How to Keepa Camel ebook and video course, but you also get these 4 valuable bonuses at no extra charge.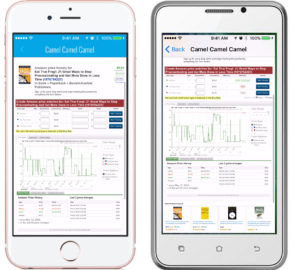 CamelCamelCamel & Keepa on Your Smart Phone – In this bonus video, I'll show you the multiple ways you can access both CamelCamelCamel and Keepa on your smart phone. Yes, you can use both programs right from the palm of your hand. This is a huge game changer if you're not already accessing Camel or Keepa while you are out doing retail arbitrage. 

Camel & Keepa in Action – It's time to put your new knowledge of Camel and Keepa to the test. I've come up with multiple sourcing situations in which you need to use Camel and/or Keepa to make the best sourcing decision possible. These situations are ones you're sure to face in real life. Don't be unprepared when you're out sourcing… instead use these Camel & Keepa in Action exercises to make your sourcing skills even better than before.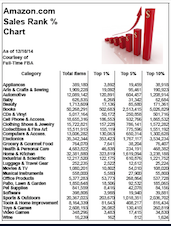 Up-To-Date Sales Rank Chart – Having access to the most up-to-date sales rank chart is vital for knowing what sales rank numbers are considered good or bad. Sales rank numbers are not all the same. A 500,000 sales rank in Books is pretty good, while a 500,000 sales rank in Toys is horrible. This chart breaks down each major Amazon product category and shows you not only how many items are currently in each category, but the breakdown of what numbers fall into the top 1%, 5%, and 10%. This is a vital tool for making smart sourcing decisions.
Camel Down Video –  Sometimes CamelCamelCamel goes down for website maintenance… How do you react when CamelCamelCamel or Keepa goes down while you're out sourcing? In this bonus video, I'll show you what I do and my exact thought process to continue making smart sourcing decisions for my Amazon FBA business when Keepa or CamelCamelCamel are down. 
Reviews & Testimonials

"If The Reseller's Guide to How to Keepa Camel had been available when I first started selling on Amazon, it would have saved me countless hours, dollars, and a whole bunch of self-doubt! Stephen's comprehensive guide provides detailed lessons in easily-digestible chunks and is full of real-life examples. The information covered in the book and companion videos offers a solid tutorial on how to use CamelCamelCamel and Keepa to improve the quality of one's buying decisions. The course reinforced some things that I had already learned, taught me a few things I didn't know, and gave me a definite confidence boost in using these tools to make better buying decisions!" – Staci Michalicek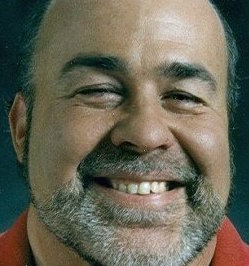 "I really liked the book & video course How to Keepa Camel. It's a very detailed review, how-to, how to use, how to deal with all types of issues course. It's an all around good guide on how to use both CamelCamelCamel and Keepa properly, and addresses both the usual and unusual situations that every reseller runs into, what they mean, and how to use the data to make better and smarter buying decisions." – Bob Willey of sellercoaching.com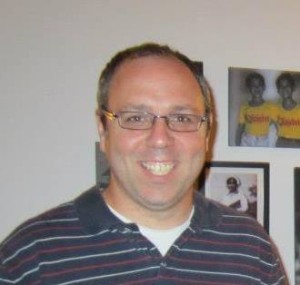 "How to Keepa Camel is an awesome course on 2 very important tools. Back when I started eCommerce, I barely understood sales rank, and sites like CamelCamelCamel and Keepa did not exist. I learned by making mistakes which was pretty costly. This course will give you a great jumpstart in using these tools and being able to analyze the supply/demand/price scenario on a given product. Effectively using these tools should shorten your learning curve and help you use your cash more effectively and help you avoid costly mistakes. This product is a major asset to Amazon sellers." – Brian Vienneau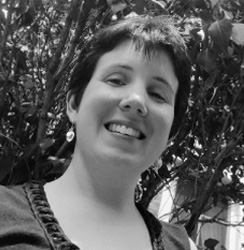 "If looking at Keepa and CamelCamelCamel charts makes your eyes cross, then this course is the resource you've been looking for! Stephen breaks each tool down to help you better analyze each and every product you buy. Having both video and ebook content allows any learning style to absorb this valuable information in the way that works best for you. This book is not to be missed for Amazon sellers looking to move their businesses forward by making smarter sourcing decisions." – Amy Feierman from MommyIncome.com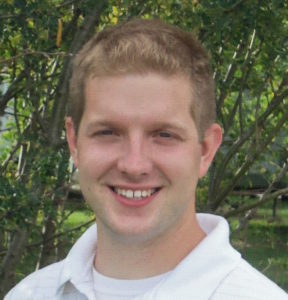 "How to Keepa Camel is a fantastic resource for the experienced and novice sellers alike! I have been underutilizing both Keepa and CamelCamelCamel for years, but thanks to Stephen's book our sourcing team will have a much more focused approach. This book is a very "Nuts and Bolts" look at two very indispensable programs for online sellers. You've never heard of CamelCamelCamel and Keepa before? Buy this book. The mindset behind finding the Average Sales Rank was worth the price of the book alone!" – Bryan Young of BusProofBusiness.com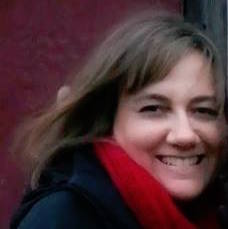 "Not only does How To Keepa Camel have a cool title… it is exactly what is missing for Amazon sellers to help make better buying decisions when considering inventory. The detail Stephen walks through provides a step-by-step manual for learning how to best use Keepa and CCC when sourcing. No longer is there an excuse for not using these fantastic tools – between the ebook and the videos Stephen provides, everything is covered to help sellers use these tools to their fullest potential!" – Jenni Hunt of jennihunt.com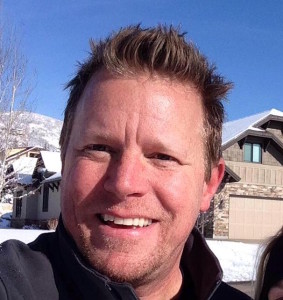 "Stephen has done it again! This is without a doubt the most comprehensive and detailed look at the Keepa & Camel programs & extenstions that I have ever seen! Not only does it show you how to effectively use these resources, but includes multiple examples on how to implement better buying strategies by using the data. I highly recommend his book/video training to anyone that is unfamiliar with how to use these tools or anyone that could use real world examples to help with their inventory sourcing." – Jay Bayne, ScannerMonkey.com founder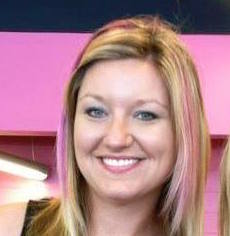 "The Reseller's Guide to How to Keepa Camel is THE TEXTBOOK on both CamelCamelCamel and Keepa! Every single detail is examined and explained with examples, photos, and video. From sales rank to price alerts, this covers it ALL. No doubt this course will save me from making bad buying decisions AND make me more money immediately. That's what I call a WIN!" – Staci Risher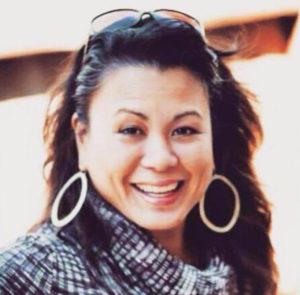 "I loved going through the How to Keepa Camel course! I like how the videos are short, yet informative. Even though I have been sourcing on Amazon for the last 3 years, I am continually learning. This video series opened up my eyes to new ideas on product selection! Thanks Stephen for an awesome course!" – Joy Packard

Scroll down for more reviews and testimonials
By clicking the "Get Access Now" button above, you'll be directed to the payment page. Once payment is complete, you will be forwarded to the download page and have instant access to the entire course (book and videos). You'll also be enrolled in the lifetime ownership program. This means that any time we update this course, you'll get the latest version for FREE!
100% Money Back Guarantee!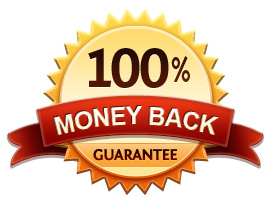 This book comes with my 100% Money Back Guarantee. If you don't feel like this book adds value to your current online selling business, simply ask for a refund within 60 days of purchase, and you'll get 100% of your money refunded. No questions asked. Seriously! All you need to do is send me an email, ask for a refund, and you'll get it. Remember, you have 60 days to read the book, watch the videos, apply what you've learned, and see how things turn out… so you have nothing to lose.
More Reviews & Testimonials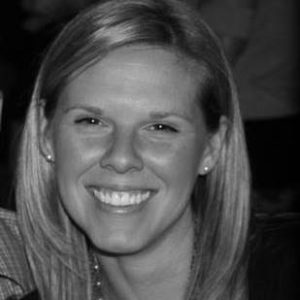 "In How to Keepa Camel, Stephen goes deep into the details of how to use sales rank tools like Keepa and CamelCamelCamel for your Amazon FBA business. He covers everything you need to know about how to use these tools to make smarter sourcing decisions. I think every seller should have these tools in their arsenal – and Stephen breaks them down and makes them easy to understand! Stephen covers it all, everything from reading the charts, seasonal sourcing, and the power of The Fast Turn Snowball. If you want to learn how to make smarter sourcing decisions in your Amazon FBA business then this is the perfect course for you! " – Britni Ross from Your Sourced Inventory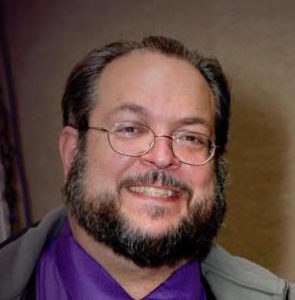 "I watched ALL of the videos and WOW! So detailed. As a full time seller for 5 years, I have used some of the data provided by both CamelCamelCamel and Keepa, but I will do so even more now seeing all the teachings from How to Keepa Camel. I was able to learn strategies that I didn't even know about. Thanks Stephen." – Michael Markuson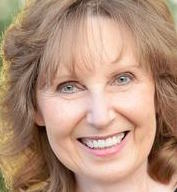 "This course is an eye-opener to the detail available in Keepa and CamelCamelCamel for successfully evaluating inventory purchases to resell on Amazon. With abundant examples, pictures, explanations and graphics, this course is straightforward, understandable and actionable. Not only will you learn the "how-to" aspects of using Keepa and CamelCamelCamel, but you also get wise counsel from a successful seller who has been there and understands the importance of putting all of this into proper perspective. Hint! Don't miss the chapter on Mindset Shift!" – Cynthia Orie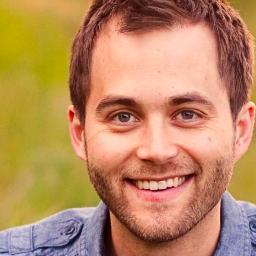 "Understanding the strategies in How to Keepa Camel will help you make better buying decisions, increasing your revenue and profits. Stephen does a great job systematically laying out the information, as well as explaining the thought process behind the concepts shared. A great resource for new and veteran Amazon sellers alike with plenty of golden nuggets to be found." – Michael Good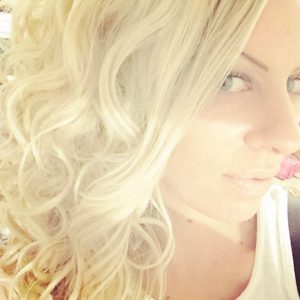 "How to Keepa Camel is an invaluable course for both beginners and experienced sellers alike. Stephen thoroughly walks you through not just one, but two vital tools that are absolutely crucial for making smart sourcing decisions. Seasonal sourcing and pricing, Q4 planning, zero sales rank sourcing, competing with Amazon, it's all covered. Stephen literally thought of everything! This course will change the way you look at inventory and will make you better, smarter and more efficient at sourcing for your Amazon business all year round." – Heather Moody
"Wow! Cool course. I loved it. CamelCamelCamel has always confused me, but not anymore. Now, I really look forward to using these strategies to improve my bottom line. I will never source the same way again. I'm so excited about the things I learned. After watching video 8, Counting Sales, I now look at potential inventory in a whole new way. I believe if Amazon sellers are only looking at the current sales rank, then they are missing the big picture. After watching video 12, I am reinvigorated about my FBA sourcing. The Fast Turn Snowball is exciting, and makes a lot of sense. The screenshots in the videos are super helpful. They go a long way towards helping make sense of all the strategies and ideas that Stephen talks about in the course. My biggest takeaway is that sales rank is only part of the story. The course has solved a big mystery for me about sourcing. I have bought items with great sales ranks in the past, only to have them sit in the warehouse. This course explains why and will help me to avoid this problem in the future." – Diana Jenks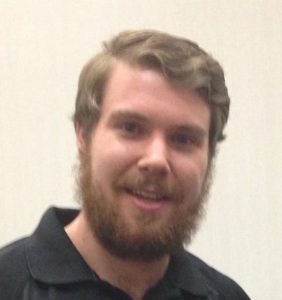 "How to Keepa Camel is an invaluable resource for those who are new to CamelCamelCamel and Keepa. Up to this point I have never used either of these resources, and when I heard about them I immediately tried to use them. However, I quickly realized that I would need something to help me learn how to accurately utilize these tools. This video course is an invaluable resource as I learn to navigate these tools in order to continue to grow my business. I am very busy and the video series is perfect! Thanks for taking the time to make these!" – Matthew Turner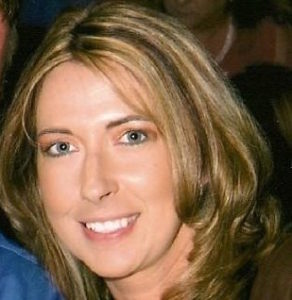 "In How to Keepa Camel, Stephen takes you step by step through the entire process of how to use both Keepa and CamelCamelCamel. He covers every aspect and makes it clear and easy to understand. Whether you are new to selling on Amazon or a long time veteran, there is something for everyone to learn. I just wish I had read this when I first started selling on Amazon." – Stacy Dodson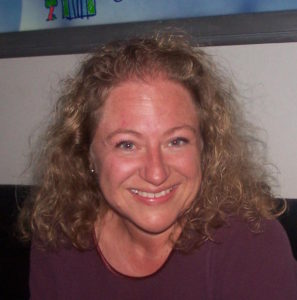 "In true "Full-Time FBA" form, Stephen Smotherman has nailed a big and important topic. How to Keepa Camel explains how to successfully use CamelCamelCamel and Keepa as tools that are critical for sellers to understand and incorporate for the long term success of their business. Whether you are a new seller or seasoned seller, the clear language, excellent graphics and step by step explanation of the multiple ways to use these tools in improving your sourcing decisions will help you hit even more "homeruns" in your Amazon FBA business. I have been using these tools for over 3 years and yet still learned some eye-opening information about them – thanks to Stephen!" – Deirdre Harter of onlinesellersuccess.com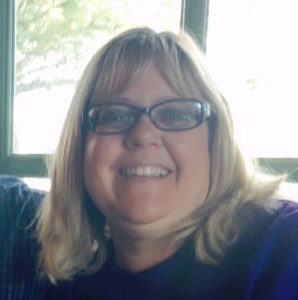 "If you want to better utilize CamelCamelCamel for better sourcing decisions, I highly recommend this book. Stephen starts with the basics of Camel and then explores deeper with the detailed information that the website provides for the Amazon seller. He not only provides examples of how to read Camel graphs, but then challenges the reader to test and check themselves. Stephen also uses real life examples of sourcing decisions in which Amazon sellers can easily relate." – Tracey Young

If you're ready to take your Amazon business to the next level, then grab The Reseller's Guide to How to Keepa Camel today.