The Reseller's Guide to
A Year in FBA

A Month by Month Guide to a Profitable Amazon Business
Have you ever wondered what it would be like to always be prepared for whatever comes your way in your Amazon business? Do you ever get frustrated because it seems like you're always a few steps behind other Amazon sellers? If you're ready to always be ready, then this book is for you.
The Problem
A few years ago I started to get frustrated that I was always behind in my Amazon FBA business. I often heard on online forums that other Amazon sellers were already making holiday-related sales before I even thought about sourcing for that upcoming holiday. Not only that, but I missed out on some really good retail arbitrage sales, almost got charged a hefty long-term storage fee, got stuck in a super slow sales drought during the summer, and wasn't fully prepared for Q4.  I realized that I was missing out on a lot of profitable opportunities simply because I wasn't prepared.
The Solution & Results
I decided that I wasn't going to be left behind again. I committed to myself that during the next year, I would faithfully research and record every single opportunity that would either save me money or make me money on Amazon. This little research project of mine ended up being over 160 pages. Following everything in my personal Year in FBA guide, I was finally able to achieve six figures in sales for the year. The two years after that, I was able to grow my business by another 50% each year. Every year I update this book, and it's currently over 225 pages of extremely valuable and relevant information.
Who Am I?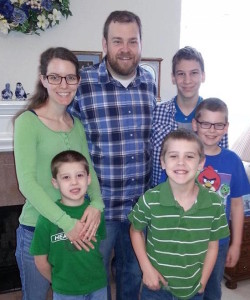 I'm Stephen Smotherman, and I've been selling online since 1998 and on Amazon since 2011. I currently make a full-time income (working only part-time hours) selling via Fulfillment by Amazon. With my FBA income, I'm able to support my wife and boys and only work when I want to work. I truly love helping other FBA sellers, so I decided to share my month by month guide with you. I know it will help you take your FBA business to the next level.
What You Can Expect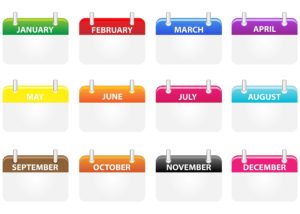 The Reseller's Guide to A Year in FBA is a month by month guide that will help you be properly prepared for all you need to do (and avoid doing) in order to help you both save money and maximize your profits. There is a chapter in the book for each month of the year. From January to December, I'll walk you through everything from important deadlines, what items to source for, and holidays to prepare for, to sales to take advantage of and resources that will help you become an expert in many different aspects of online reselling.
Month-By-Month Training Videos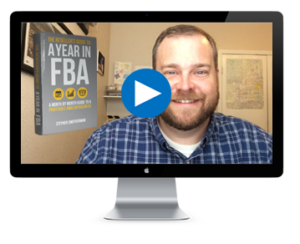 Each month of the year has its very own hour-long training video that comes as a supplement to the Year in FBA book. During these content-packed training videos, I'll discuss exactly what I'm doing and what I think you need to be doing to make the most of your time and sourcing capital for each specific month. I'll talk about what to prepare for, what sourcing opportunities are out there, and what you need to be sure NOT to do that month. These training videos were recorded live, so at the end of each training session I opened things up to some Q&A where I answered questions based on what's going on in the Amazon FBA world that month. You'll get over 12 hours of video training, averaging out to an hour of actionable and profitable content each month.
Updated every year!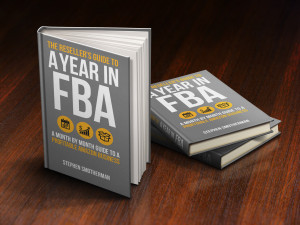 The Reseller's Guide to A Year in FBA updates every year to help you be prepared for everything the year has to offer. The book currently has over 225 pages. From January to December, The Reseller's Guide to a Year in FBA will help you make this year your best one ever. When you purchase the 2018 updated version of A Year in FBA, then you'll automatically get the 2019, 2020, 2021 (etc.), updates (including new and updated bonuses) for FREE!
Scroll inside the box below to check out the table of contents:
The Reseller's Guide to a Year in FBA
Table of Contents
Introduction
Chapter 1: January
Happy New Year!

Know Your Numbers

Q4 Detox

Handling Returns

Extended Holiday Return Window

January Sourcing Detox

Adding Wholesale to Your FBA Business

Thrift Stores in January

Post-Christmas Amazon Price Drops

January Sourcing Ideas

Popular Items Sold in January

Textbooks

Long Term Storage Fees

How to Know Which Items Will Be Charged (and How Much)
Avoiding Long Term Storage Fees

Valentine's Day is Coming

Taxes

Important Dates in January
Chapter 2: February
Welcome to February!

Long Term Storage Fees

Opportunity Costs

February 13th

Post-Long-Term Storage Fee Strategy
Amazon Fee Increases

Slower Sales & Lower Sales

Craiglist Sourcing Strategies for February

Valentine's Day

After Valentine's Day Sales

Chinese New Year

March/April Dates to Prepare For

Weather-Related Sourcing Ideas

Feed the Beast

Iced in? Get Creative!

Important Dates in February
Chapter 3: March
Welcome to March!

Garage Sales

Hit or Miss

Automatically Track Your Mileage

ASD in Las Vegas

Buying Complete Booths

The ASD Experience

Overwhelmed by ASD?

Can't Make the Trade Show?

April Dates to Prepare For

Bundling Basics

How to Apply For the GTIN Exemption

Important Bundling Rules

Higher Bundle Profits

Marching Towards Profits

Important Dates in March
Chapter 4: April
Welcome to April!

Meltable Items

Meltable Mishaps

Spring Cleaning

Automated Spring Cleaning (Removals)

Profitable April Sourcing

Garage Sale Tip of the Month

Taxes

May Dates To Prepare For

CES Conference

Important Dates in April
Chapter 5: May
Welcome to May!

What to Do on May 1

Free Money

June Dates to Prepare For

Prime Day Lightning Deals Opportunity

Preparing for Summer with Kids at Home

How To Gain Millions More Customers

Cleaning up Your FBA Inventory with a Garage Sale

Important Dates in May
Chapter 6: June
Welcome to June!

Avoiding The Summer Slowdown

Bundle Up to Avoid the Summer Slowdown

Family Time

July Dates to Prepare For

Winter Sourcing

Sourcing Road Trip

Going on Vacation

Expanding Your Sourcing Skills
The Wholesale Formula

Important Dates in June
Chapter 7: July
Welcome to July!

Items to Source in July

Post July 4th Sales

Massive Target Toy Clearance Sale

Prime Day
Amazon Policy and Fee Changes

August Dates to Prepare For

Long-Term Storage Fees

How to Know Which Items Will Be Charged (and How Much)
Avoiding Long-Term Storage Fees

Selling Seasonal Items on Amazon

Important Dates in July
Chapter 8: August
Welcome to August!

End of Summer Sales

ASD Trade Show

Back to School

Back to School for You!

While the Kids are Off to School

Long Term Storage Fee Reminder

Opportunity Costs

August 13

Post-Long-Term Storage Fee Strategy

September Dates to Prepare For

Feedback Preparations for Q4

Important Dates in August
Chapter 9: September
Welcome to September!

Preparing for Q$

The Q4 Snowball

More Help with Q4

Repricing

October Dates to Prepare For

A Q4 Warning

Bundling Basics

How to Apply for a GTIN Exemption

Important Bundling Rules

The Q4 Monlthy Storage Fee Increase

Important Dates in September
Chapter 10: October
Welcome to October!

Meltables

Q4
Q4 FBA Eligibility

Q4 Preparation

Stretching Your Sourcing Money

Supplies

Toys! Toys! Toys!

Hot Toy Lists

More Q4 Training

Raise Your Prices

The Christmas Arch

Holiday Selling Guidelines for Toys & Games

Merchant Fulfill?

Halloween Costumes

Halloween Candy

When to Slash Prices

After Halloween

Feedback Management

Important Dates in October
Chapter 11: November
Welcome to November!

Thankful

Dollar General Toy Sale

Post Halloween

More than Just Toys

Baby, It's Cold Outside

Summer in November?

Correct Q4 Expectations

Online Arbitrage Tips for Q4

Toy Sourcing in Q4

Black Friday Preparation

Black Friday Shopping Day

Hiring Help for Black Friday

Bonus Black Friday Tips

Better Prices Before AND After Black Friday?

Go At Your Own Pace

Rock Black Friday Sales Every Year

After Thanksgiving

Cyber Monday

Quick Q4 Tips for November

What NOT to Do During Q4

Final Thoughts about November

Important Dates in November
Chapter 12: December
Welcome to December!

Holding Your Price vs. The Race to the Bottom

Keeping Customer Service a Priority

Let's Make Some money!

Pre-Christmas Sales

Shipping to Amazon FBA in Time for Christmas 

Sales

The Week Before Christmas

A Few Days Before Christmas

After Christmas

What to Do With All That Q4 Money

Running Year-End Reports For Tax Purposes

Looking Towards the New Year

Important Dates in December
Appendix: Brand Restrictions
More Resources
Year in FBA Links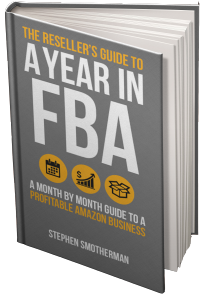 In The Reseller's Guide to a Year in FBA, I will break down exactly what to expect for each month of your FBA business. Here is just a taste of what the book will have to offer:
Which types of items are the best to buy in each month for resale

What important Amazon deadlines are coming up

The best times to reprice your inventory

How to avoid long term storage fees

How to deal with current and future brand restrictions and come out on top

How to avoid the summer sales slow down

How to increase your sales on Prime day

How to prepare and profit from major (and minor) holidays

The best time of the year to improve your feedback score (and how).

The best month to use advanced online arbitrage strategies

How to have the best Q4 with the "Q4 snowball method"

How and when to run your Amazon business reports for tax purposes

and so much more!
How much is being prepared worth to you?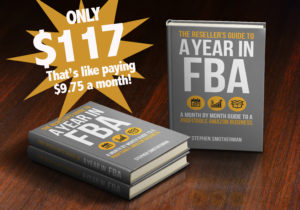 The Reseller's Guide to a Year in FBA is currently a one time charge of only $117 – that averages out to only $9.75 a month for a full year's worth of valuable information, plus 12 monthly training videos and 4 bonuses! The guide is over 225 pages filled with everything I know about how to make the most of each and every month. Plus, when you get the book, you'll be automatically enrolled into the lifetime ownership program. This means that every time we update the book (usually once a year), you'll get the updates for free. Not only that, but I offer a 60-day 100% refund policy… so you have nothing to lose.

Bonus Material – Not only do you get the 225-page Year in FBA ebook and monthly training videos, but you also get these 4 valuable bonuses at no extra charge.
Access to The Year in FBA Private Facebook Group – In this members-only group, you'll have access to reminders of upcoming sales, Amazon deadlines, and countless profit opportunities. Members will also be able to post brand new profit opportunities that are discovered throughout the year!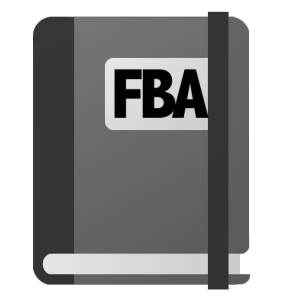 Year in FBA Notebook – Have you ever wished you had recorded when certain stores had their big sales so you are sure not to miss them next time? Have you ever wished you had a place where all of your most important tips and tricks were written down so you don't forget them? Well, now you'll have a place to store all these opportunities and more.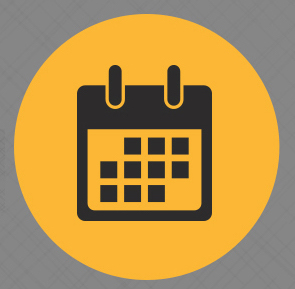 Year in FBA Printable Calendar –  Print the 2018 FBA Calendar and post it on your wall for another visual reminder of what is coming up and what you need to prepare for. The calendar will include all important dates, store sales, and Amazon deadlines. The calendar will also be updated as the year progresses with new information.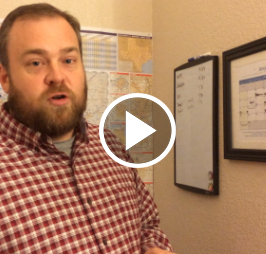 Video – How I Use The Year in FBA Calendar – In this video I show you our Amazon logistical center where we organize our RA trips, OA orders, and our Year in FBA Calendar. I'll walk you through how we use this area to keep everything organized so we don't miss out on any opportunities to grow our Amazon FBA business.
Testimonials From Experts & Sellers Like You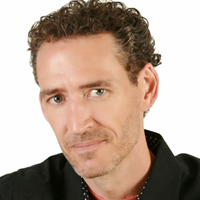 "Stephen Smotherman has created a thorough and inspirational guide that is sure to be a favorite among those seeking to either start a new Amazon business or grow an existing business on Amazon's FBA platform. It's a great read with many lessons for sellers of all levels." – Jim Cockrum of My Silent Team and the CES Conferences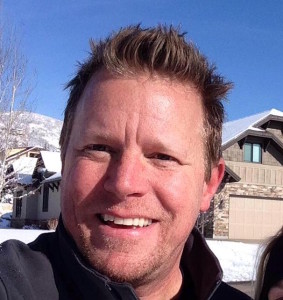 "Stephen has done it again! His Year in FBA book is jam packed with tons of FBA money making and time saving tips for every month of the year! Not only does he walk the seller through all of the relevant events, sales, and holidays for each month, but also provides dozens of resources in each chapter to maximize your sourcing dollars. I highly recommend reading it from cover to cover and then revisiting each month's chapter to be fully prepared for what lies ahead on the calendar. This comprehensive guide will come in handy no matter how you source your inventory – thrift stores, clearance sales, garage sales, online arbitrage..and even trade shows!" – Jay Bayne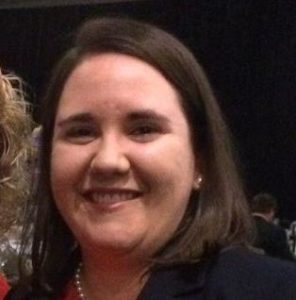 "I can say from personal experience, this book and the support it comes with is excellent! The monthly training videos, paired with the ebook's content helped me have a heads up about things coming up. A lot of times there were things I didn't even consider! I also love the secret Facebook group because all the people in there have some of the same goals and are so willing to help others out when anyone has questions. In the end, I doubled my sales from 2016 to 2017 with a lot of help coming from the information in The Reseller's Guide to a Year in FBA and the Facebook group as well." – Diane Mashburn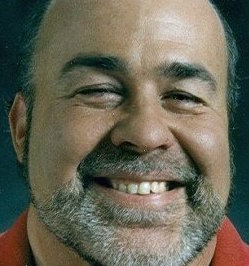 "I found this book to be very interesting and a great read for any reseller. The book is laid out month-by-month to give you an idea of how to organize your business for the year. Each seller will have their own variations, but the book is fantastic for ideas and structure to help a beginner get started, or for a veteran to critique their own existing business. It's a refreshing view and will get you to stop, think, and review how you are doing things. When you read this book, you'll think to yourself, "Why didn't I think of that?" – Bob Willey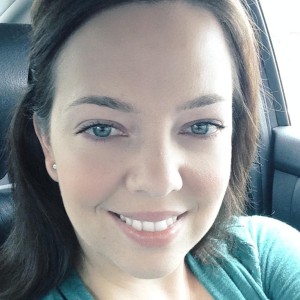 "Wow! Where was this book when I started Amazon FBA? This book reads like a monthly encyclopedia of what to expect in a year selling Amazon FBA. Stephen does an excellent job of summarizing each month of selling and breaking it down into easy to read and understand segments. Each month provides helpful tips, important dates and recommendations based upon the author's own personal selling experience. A Year in FBA provides an honest depiction of selling Amazon FBA and the content covered in this book would be perfect for a new seller or as reference guide for a seasoned seller. This is a must read for every Amazon seller!" – Amanda Moak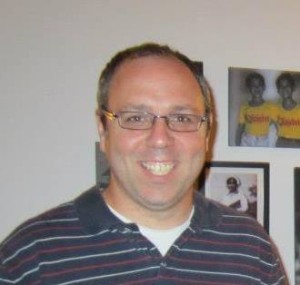 "A man that can write a full chapter about February gets much respect from me. Seriously though, I really enjoyed this innovative book idea. Full of great and timely tips. Specifically I found the bundle discussions great and the tip to not judge a yardsale from the curb. This is a great book if you want to even out your sales and not have a feast in December and famine in June. By using the tips you can be sure to have steadier sales all year long." – Brian Vienneau
By clicking the "Get Access Now" button above, you'll be directed to the payment page. Once payment is complete, you will be forwarded to the download page and have instant access to the entire book. You'll also be enrolled in the lifetime ownership program. This means that any time we update this book, you'll get the latest version for FREE!
100% Money Back Guarantee!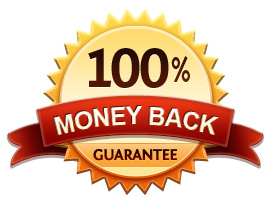 This book comes with my 100% Money Back Guarantee. If you don't feel like this book adds value to your current online selling business, simply ask for a refund within 60 days of purchase, and you'll get 100% of your money refunded. No questions asked. Seriously! All you need to do is send me an email, ask for a refund, and you'll get it. Remember, you have 60 days to read the book, apply what you've learned, and see how things turn out… so you have nothing to lose.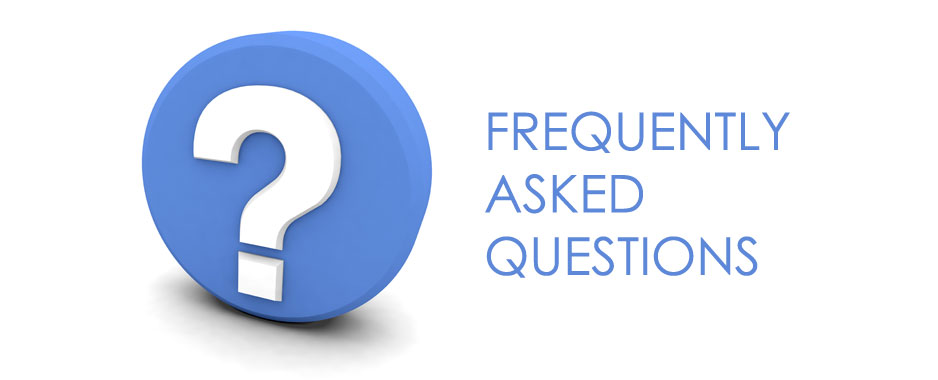 Q – Do I have to buy this book again and again every year? 
A – Not at all. When you buy this course, you'll be automatically enrolled in the lifetime ownership program. This means that any time we update this book, you'll get the latest version for FREE!
Q – Is there a monthly charge for The Reseller's Guide to a Year in FBA? 
A – There is only one charge (right now only $87) that includes the book, the 12 training videos, the 4 bonuses, and lifetime updates.
Q – I don't have enough money right now to buy this course. Will you have any sales coming up? 
A – I understand that sometimes money can be tight, but I also know that sometimes we have to sacrifice some things in life in order to find a way to afford what we need. There are no sales scheduled for this course, but there is a price increase on the calendar for January 9, 2018 where the price will go up substantially. Now really is the best time to get this course.
Q – I'm a brand new seller on Amazon. Will the content in this course be over my head? 
A – Not at all. In The Reseller's Guide to a Year in FBA, I explain exactly what to do, step-by-step, in simple and easy to understand instructions for each month of the year. You'll also get some advanced tips to help you move beyond a beginner in your Amazon FBA business.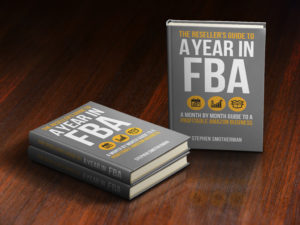 Q – I've been selling on Amazon for a long time and feel like I understand what I need to be going already. Will the content in this course benefit me?  
A – Congrats on your success with Amazon! With over 225 pages, 12 hours of video content, and the bonuses… there are bound to be some major aspects of the course that will be brand new to you. You'll also probably be reminded of some things you've been wanting to do, but have forgotten. In the end, if you find that the course is not worth the cost, feel free to ask for a full or partial refund and I'll give it to you "no questions asked."
Q – I'm not in the US, is The Reseller's Guide to a Year in FBA going to work for me in _________? (Canada, the UK, etc.)
A – While most of the examples in this course deal with US focused events, there is still a ton of applicable tips, tricks, tutorials, and step-by-step instructions that all Amazon sellers need to understand no matter where you are working from. But if you get the course and realize it's not for you, then there is the "no questions asked" refund policy that you can take advantage of.
Q – I looked and can't find the Year in FBA Private Facebook Group. How can I find it? 
A – You can't find it because it's a secret hidden group that only buyers of the Year in FBA course can be added to. After you purchase The Reseller's Guide to a Year in FBA, you'll find instructions on the download page about how to get added to the secret Facebook group.
More Reviews from Amazon Sellers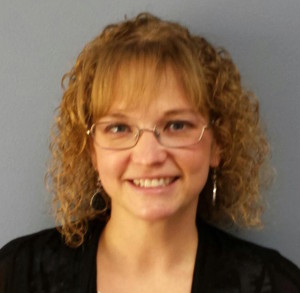 "The Reseller's guide to a Year of FBA is a perfect addition to your FBA education. The best part is reading it a chapter at a time. It is perfect for the time starved business owner who is trying to run a business and a family. Read one chapter, put it into practice and move on! Another great book to add to the FBA collection. Thanks, Stephen." – Kristin Ostrander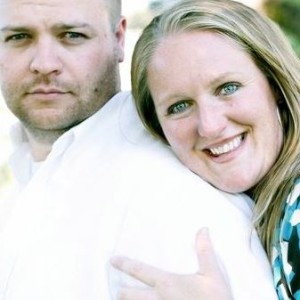 "For someone who is new to selling on Amazon FBA, I loved how everything was laid out month by month in the Reseller's Guide. I can just jump right in with the current month and I have everything I need to know to get started. I no longer feel so overwhelmed and can hopefully kick-start my business off right." – Miranda Haymore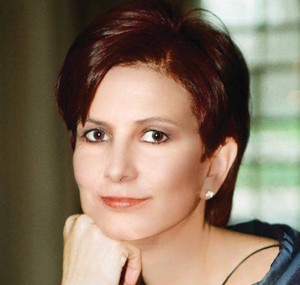 "Stephen Smotherman has put together a year's worth of advice for selling on Amazon, all of which is cleverly broken down by month. His book is full of useful, actionable information on a huge range of topics…from Halloween bundles to dealing with long term storage; from learning what Amazon reports you must download to effective ways to bundling basics. Finding it hard to get motivated after the huge holiday sales period is over? Flip to January and you'll learn about the Q4 Detox. Want to know what to expect in the summer months as you build your business? Flip to the July chapter and you'll learn that you should be working on reducing your long term storage fees. While especially valuable for sellers who have not been though an entire year on Amazon, I bet a seller of any experience level will find useful hints and tips in The Reseller's Guide to a Year in FBA. I know I did." – Charlene Anderson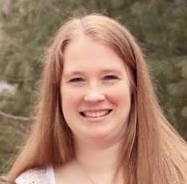 "I'm so glad I purchased this book! The Reseller's Guide gives month by month detail of what you should be working on in your FBA business. It also tells you what to be planning ahead for. I also loved the tips about which stores have the best sales during the year. Full of valuable information and the price was very reasonable. I would recommend to anyone starting an Amazon resale business." – Sandy Tooker

"I have devoured The Reseller's Guide to a Year in FBA and I have to say this was a very well thought out, very organized, very true to life book about the experiences that every reseller deals with. Stephen's book is an honest look into the life of a reselling entrepreneur and a must read for anybody in the e-commerce world. I am going to recommend that my Amazon Consulting Experts clients read this book, over & over again as there is a lot of wisdom in these pages! Great job, Stephen Smotherman!"  – Sam E. Cohen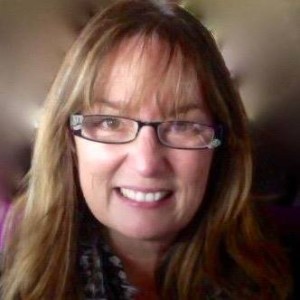 "I have been selling Amazon FBA for just over a year. I was just buying and selling with no real business goals… so I decided to take this month to focus on setting up my business plan. The Year in FBA book has already got my head reeling and I'm loving the calendar and notebook bonuses! I know that I need to go into this year with a clear plan, or it will be like playing darts blindfolded! Haha! I am so excited to get my business organized! Anyway, I gotta go and read more, thank you for this awesome tool!" – Mary Masliah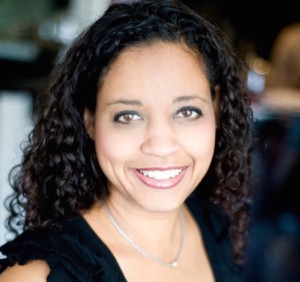 "The Resellers Guide to a Year in FBA should be required reading for every new FBA seller. The profits I could have made with Retail Arbitrage my first year with this guide would have been amazing. Here comes a list of reasons why I love this book and will be recommending it to anyone doing Amazon FBA. First, I love the detailed suggestions on how to use the book especially since no one learns the same way. I love how every month's events are itemized giving sourcing suggestions for specific topics along with important dates and valuable resources. Did I mention I love this guide?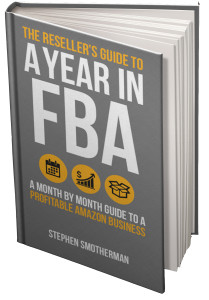 New resellers will find this book will serve as a compliment to any FBA training and coaching they are receiving. Even though I have sold on Amazon as an FBA seller since the end of 2013 this book is going to be my new Amazon FBA Bible. With this guide I am finally going to be prepared to rock my Amazon sales." – Eleanor Prior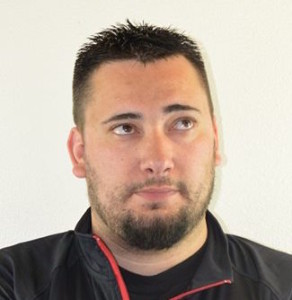 "Thanks for letting me have a pre-release copy of The Reseller's Guide to a Year in FBA to review. This book is hands down the best book I have read on Amazon FBA. A year in the life from someone who lived it." Cody Hawk from The Freelance Wrangler

If you're ready to always be ready, then grab The Reseller's Guide to a Year in FBA today.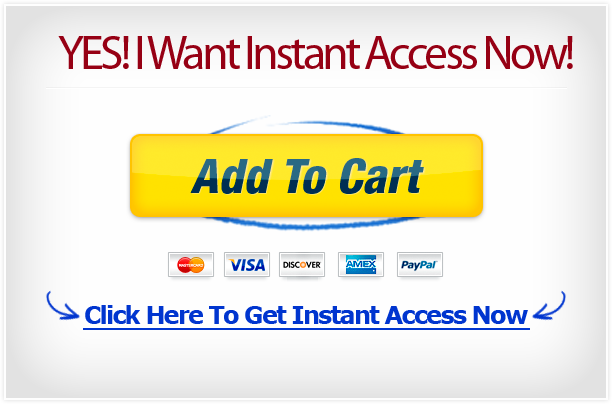 Note: This book is a PDF ebook and is to be downloaded or sent to an E-reader to be read.