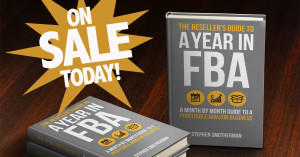 I'm really excited to let you know that The Reseller's Guide to A Year in FBA: A Month by Month Guide to a Profitable Amazon Business is finally available for purchase. I poured almost a year of my life into researching, recording, compiling, and organizing this book so that I would always be ahead in my Amazon FBA business. Now you can be ahead of the game, too.
With the tools, strategies, and resources found inside this book, I was finally able to achieve six figures in sales on Amazon. It's amazing what being properly prepared will do to your Amazon business.
The Reseller's Guide to a Year in FBA is over 160 pages filled with content that will help you take your Amazon FBA business to the next level. Not only do you get the book, but you also get access to three valuable bonuses.
To find out more about the bonus materials, see a video preview, read reviews from Amazon experts, and scroll through the table of contents, then check out The Reseller's Guide to A Year in FBA today.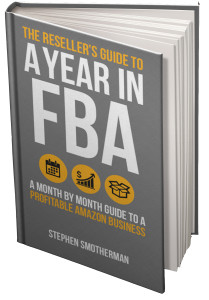 Want more? Ok, here are more hints as to what the book will offer:
What items are the best to buy in each month for resale

What important Amazon deadlines are coming up

The best times to reprice your inventory

How to avoid the summer sales slow down

How to prepare and profit from major (and minor) holidays

How to have the best Q4 with the "Q4 snowball method"

How and when to run your Amazon business reports for tax purposes

and so much more!
With The Reseller's Guide to a Year in FBA, you won't be left behind on taking advantage of each opportunity you have with FBA.