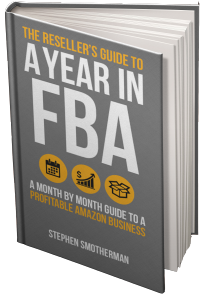 Rebecca and I are excited to announce our latest book, The Reseller's Guide to a Year in FBA: A Month by Month Guide to a Profitable Amazon Business.  
We've been working on this book for almost a year and on Monday, June 29th, you'll have the opportunity to get it. 
In our new book, we will break down exactly what to expect for each month of your FBA business.
Here is a sneak peek at what's inside the book. Simply scroll inside the box below to read through the Table of Contents:
The Reseller's Guide to a Year in FBA
Table of Contents
Introduction
Wait! Don't Skip The Introduction!

How to Read This Book

Repetition

Free Updates

Recommended Resources

A Little About Me

Basic Understanding

Disclaimers

Links

Let's Get Started
Chapter 1: January
Happy New Year!

Know Your Numbers

Q4 Detox

Handling Returns

January Sourcing Detox

Thrift Stores in January

Post-Christmas Amazon Price Drops

January Sourcing Ideas

Popular Items Sold in January

Textbooks

Long Term Storage Fees

Valentine's Day is Coming

Amazon's Holiday Return Policy

Taxes

Conclusion

Important Dates
Chapter 2: February
Welcome to February!

Long Term Storage Fees

Opportunity Costs

February 13th

Slower Sales & Lower Sales

Valentine's Day

After Valentine's Day Sales

March/April Dates to Prepare For

Weather-Related Sourcing Ideas

Feed the Beast

Iced in? Get creative!

Conclusion

Important Dates
Chapter 3: March
Welcome to March!

Garage Sales

Hit or Miss

ASD in Las Vegas

Buying Complete Booths

The ASD Experience

Overwhelmed by ASD?

Can't Make The Trade Show?

April Dates to Prepare For

Bundling Basics

Important Bundling Rules

Higher Bundle Profits

Marching Towards Profits

Important Dates
Chapter 4: April
Welcome to April!

Meltable Grocery Items

Meltable Mishaps

Spring Cleaning

Automated Spring Cleaning (Removals)

Profitable April Sourcing

Garage Sale Tip of the Month

Taxes

May Dates To Prepare For

CES Conference

Conclusion

Important Dates
Chapter 5: May
Welcome to May!

What to do on May 1

Free Money

June Dates to Prepare For

Preparing for Summer with Kids at Home

How To Gain Millions More Customers

Cleaning up Your FBA Inventory with a Garage Sale

Conclusion

Important Dates
Chapter 6: June
Welcome to June!

Avoiding The Summer Slowdown

Bundle Up To Avoid The Summer Slowdown

Family Time

July Dates to Prepare For

Winter Sourcing

Sourcing Road Trip

Going on Vacation

Conclusion

Important Dates
Chapter 7: July
Welcome to July!

Items to Source in July

Post July 4th Sales

Massive Target Toy Clearance Sale

August Dates to Prepare For

Long Term Storage Fees

Selling Seasonal Items on Amazon

Conclusion

Important Dates
Chapter 8: August
Welcome to August!

End of Summer Sales

ASD Trade Show

Back to School

Back to School for You!

While the Kids are Off to School

Long Term Storage Fee Reminder

Opportunity Costs

August 13

August 16

September Dates to Prepare For

Feedback Preparations for Q4

Conclusion

Important Dates
Chapter 9: September
Welcome to September!

Preparing for Q$

The Q4 Snowball

Repricing

October Dates to Prepare For

Bundling Basics

Important Bundling Rules

Conclusion

Important Dates
Chapter 10: October
Welcome to October!

Meltables

Q4 Preparation

Stretching Your Sourcing Money

Supplies

Toys! Toys! Toys!

Hot Toy Lists

Raise Your Prices

The Christmas Arch

Holiday Selling Guidelines for Toys & Games

Merchant Fulfill?

Halloween Costumes

Halloween Candy

When to Slash Prices

After Halloween

Feedback Management

Important Dates
Chapter 11: November
Welcome to November!

Thankful

Dollar General Toy Sale

Post Halloween

More than Just Toys

Baby, It's Cold Outside

Summer in November?

Correct Q4 Expectations

Hot Toys

Black Friday Preparation

Black Friday Shopping Day

Hiring Help for Black Friday

Bonus Black Friday Tips

Better Prices Before AND After Black Friday?

Go At Your Own Pace

After Thanksgiving

Cyber Monday

Quick Q4 Tips for November

Final Thoughts about November

Important Dates
Chapter 12: December
Welcome to December!

Holding Your Price vs. The Race to the Bottom

Let's make some money!

Pre-Christmas Sales

Shipping to Amazon FBA in Time for Christmas

Sales

The Week Before Christmas

After Christmas

What To Do With All That Q4 Money

Running Year-End Reports For Tax Purposes

Looking Towards the New Year

Important Dates
What are others starting to say about The Reseller's Guide to a Year in FBA?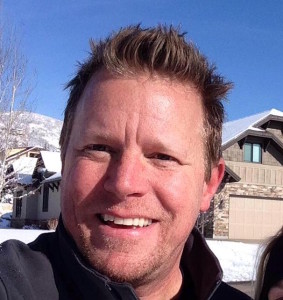 "Stephen Smotherman has done it again! His Year in FBA book is jam packed with tons of FBA money making and time saving tips for every month of the year! Not only does he walk the seller through all of the relevant events, sales, and holidays for each month, but also provides dozens of resources in each chapter to maximize your sourcing dollars. I highly recommend reading it from cover to cover and then revisiting each month's chapter to be fully prepared for what lies ahead on the calendar. This comprehensive guide will come in handy no matter how you source your inventory – thrift stores, clearance sales, garage sales, online arbitrage..and even trade shows!" Jay Bayne from scannermonkey.com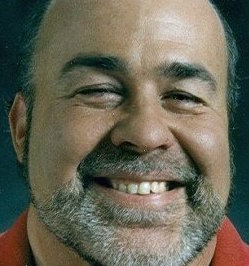 "I found this book to be very interesting and a great read for any reseller. The book is laid out month-by-month to give you an idea of how to organize your business for the year. Each seller will have their own variations, but the book is fantastic for ideas and structure to help a beginner get started, or for a veteran to critique their own existing business. It's a refreshing view and will get you to stop, think, and review how you are doing things. When you read this book, you'll think to yourself, "Why didn't I think of that?" Bob Willey of sellercoaching.com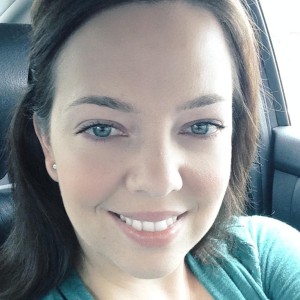 "Wow! Where was this book when I started Amazon FBA? This book reads like a monthly encyclopedia of what to expect in a year selling Amazon FBA. Stephen does an excellent job of summarizing each month of selling and breaking it down into easy to read and understand segments. Each month provides helpful tips, important dates and recommendations based upon the author's own personal selling experience. A Year in FBA provides an honest depiction of selling Amazon FBA, and the content covered in this book would be perfect for a new seller or as reference guide for a seasoned seller. This is a must read for every Amazon seller!" Amanda Moak of The Brick Shoppe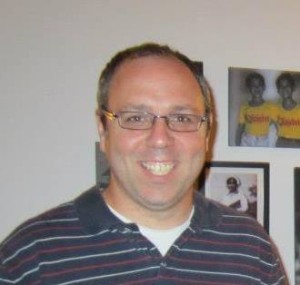 "A man that can write a full chapter about February gets much respect from me. Seriously though, I really enjoyed this innovative book idea. Full of great and timely tips. Specifically I found the bundle discussions great and the tip to not judge a yardsale from the curb. This is a great book if you want to even out your sales and not have a feast in December and famine in June. By using the tips you can be sure to have steadier sales all year long." Brian Vienna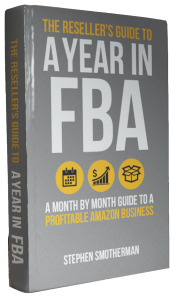 Want more? Ok, here are more hints as to what the book will offer:
What items are the best to buy in each month for resale

What important Amazon deadlines are coming up

The best times to reprice your inventory

How to avoid the summer sales slow down

How to prepare and profit from major (and minor) holidays

How to have the best Q4 with the "Q4 snowball method"

How and when to run your Amazon business reports for tax purposes

and so much more!
With The Reseller's Guide to a Year in FBA, you won't be left behind on taking advantage of each opportunity you have with FBA. 
We're still putting the final touches on the book, but it's currently over 160 pages of profitable information that will help you be prepared for every Amazon money-making possibility. 
Since we're still adding a few more sections to the book right now, I'd love to have your help in making sure this book is the most well-rounded year in FBA guide possible. What do you hope this book will cover? What questions do you have about a year-round profitable Amazon business? Are some months harder for you than others? Let us know your questions and problems in the comments below, and we'll do our best to make sure the book addresses your issues.